The world is constantly changing, and that includes how we consume our information. In the modern era, YouTube tech channels are the leading sources of information regarding tech news and reviews.
To keep up with tech progress and stay ahead of the curve is essential. However, that's easier said than done. There are more tech YouTubers than ever before, and every day produces a brand-new batch of YouTubers. So how can you know who to trust?
The answer is simple: let us show you the ropes.
1. Marques Brownlee
Marques is widely regarded as the No. 1 tech YouTuber in the world. As a tech reviewer and content producer, he's unparalleled in the YouTube space. Especially, his focus and expertise in mobile hardware is remarkable.
Brownlee also interviews many celebrities, like Elon Musk. Plus, he offers excellent tutorials, demonstrating how to operate devices and gadgets, which involve breaking them down and thoroughly studying them.  
His superiority is evidenced by his audience, which is reported to include 11 million people and counting.
2. The Hacksmith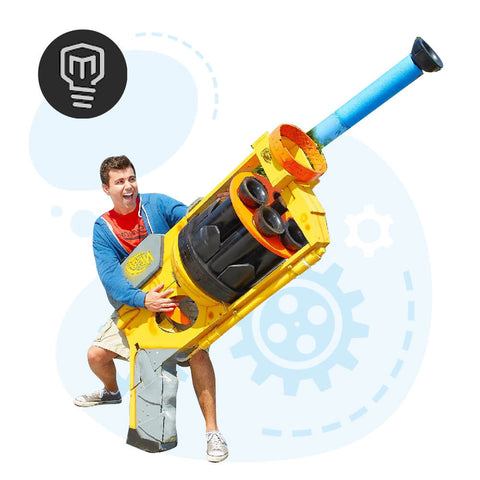 The Hacksmith is one of the most subscribed tech YouTube channels in the world, but it's for a different kind of tech enthusiast.
Owner James Hobson, as a technical engineer, his extensive experience and expertise easily made him stand out from the many tech YouTubers.
James' true passion is replicating fictional gadgets and technologies in real life, from Batman's gadgets to a Star Wars lightsaber, and more.
He is more than just an imitator but also an inventor. From electric longboards to a jet engine motorcycle, James continually churns out inventive, new gadgets and devices of his own invention.
Ultimately, James' content is different from the average tech channel, and it's unique in a way that makes it impossible to not enjoy or subscribe to.
3. Unbox Therapy
George Hisenteger, the owner of Unbox Therapy, is a Canadian host, internet personality, and reviewer whose area of expertise is smartphones, gadgets, and discovering new technology.
His primary content, however, revolves around unboxing, which is unsurprising considering his channel's name. He has uploaded a whopping 919 unpacking videos, rendering him one of the top tech YouTubers in the world in 2022 in this sphere.
However, he also generates amounts of reviews for keyboards, which are critical and often underappreciated by many. Since its inception in 2010, Unbox Therapy has blossomed into a channel that boasts 17 million followers.
4. CrazyRussianHacker
CrazyRussianHacker is owned by Taras Kulakov, a Ukrainian transplant living in the United States. His passion is conducting tests and experiments.
Besides, he shares crucial life hacks and tips in an entertaining yet informational way. He's practically a mad scientist, and we mean that as a praise. He even runs tests for army meals, supplies, and gadgets.
Since its formation in 2012, CrazyRussianHacker has accumulated 11.4 million subscribers, and it's still growing. More importantly, the range of topics he's covering is expanding, too.
5. Mark Rober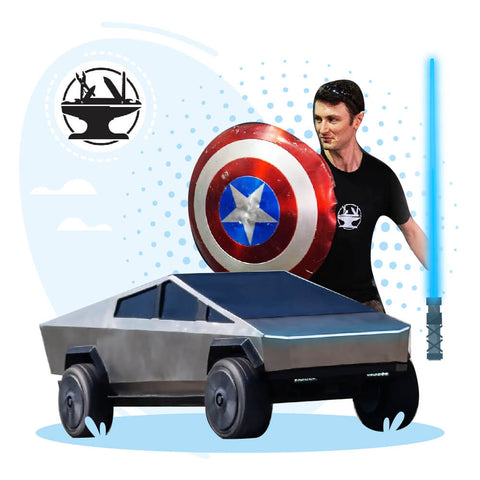 Unlike other tech YouTubers, Mark Rober's YouTube channel name is a little more on the nose. As a NASA engineer, Mark worked on the famous Curiosity project, which was eventually sent to Mars.
Even more than his expertise and acumen, what sets Mark Rober apart is his passion. People have been drawn to his channel as a result of his unfaltering desire to demonstrate what makes science so cool.
More importantly, his channel's main goal to instill an appreciation of the incredible technologies we have at our disposal, and he regularly uploads tutorials for DIY gadgets and life hacks.
Rober has acquired nearly 13 million followers and counting, and he is nipping at the heels to claim the title as the most viewed channel on YouTube. And, let us tell you, it's no fluke.
Now that you know the top tech YouTube channels of 2022…
These top tech YouTubers are invaluable resources to everyone. More importantly, they are both informative and entertaining. Whether you're looking for unpacking, reviews, experiments, myth busting, or invention, there's something for everyone.