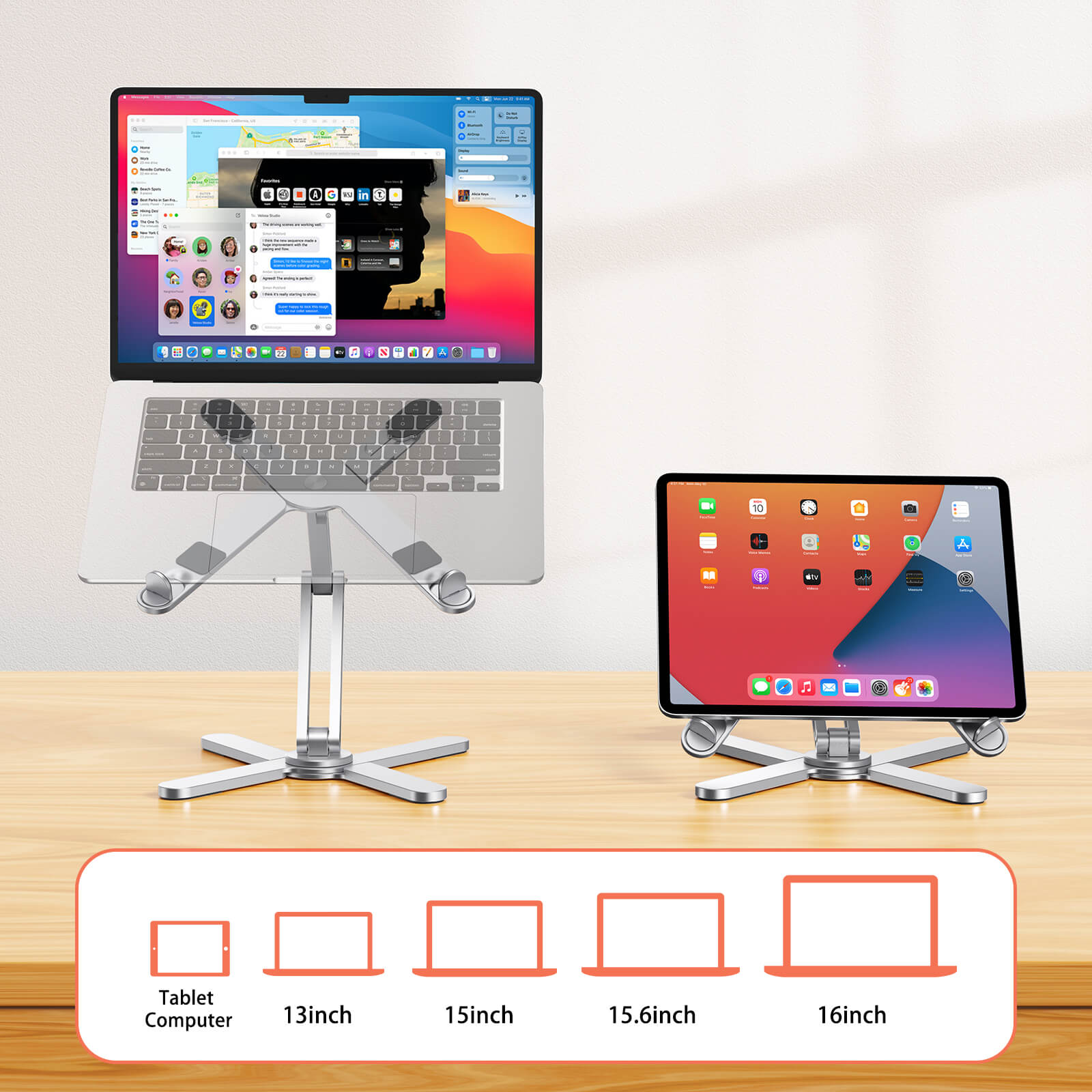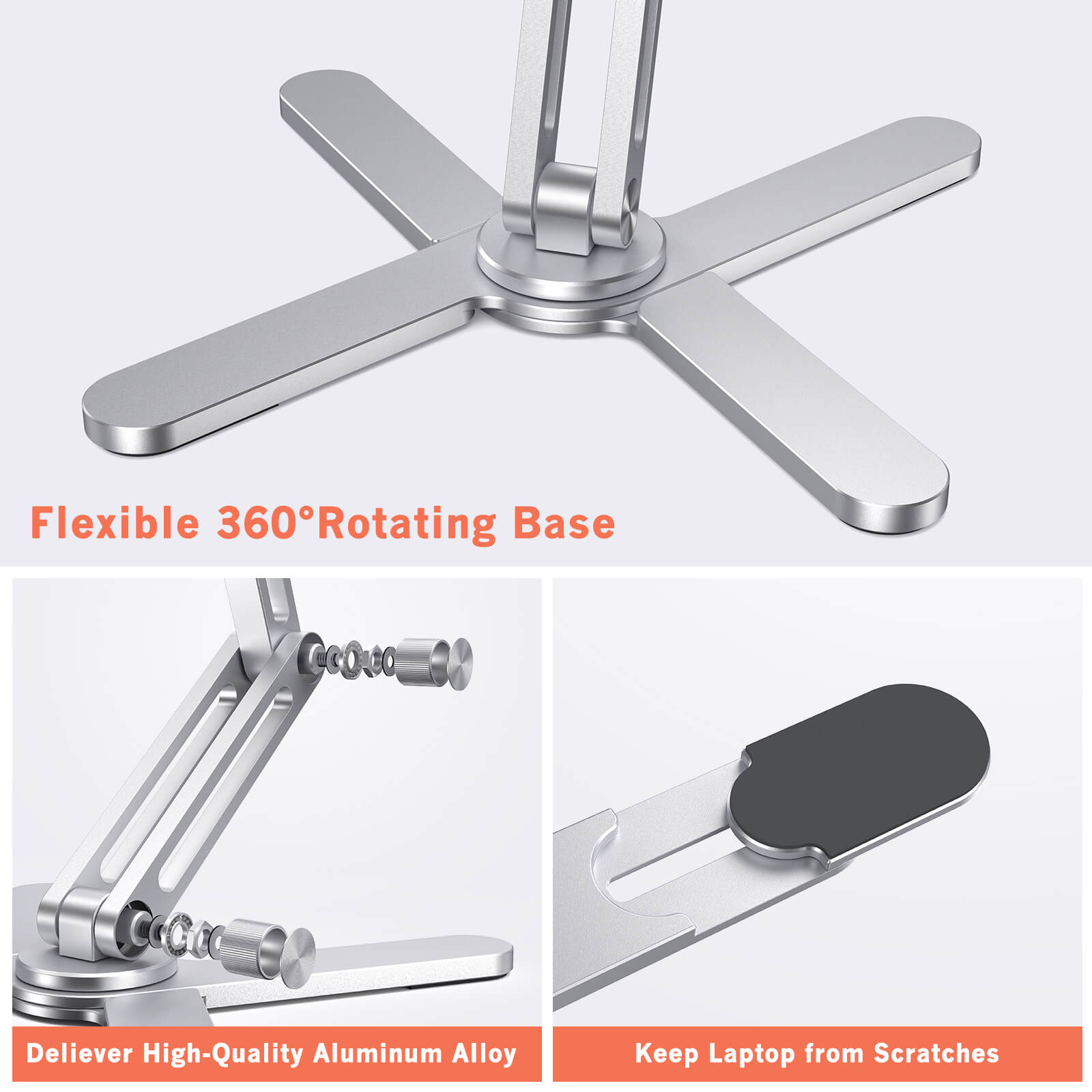 360° Rotation Laptop Stand
Free Shipping and Returns
360° Rotation:Laptop stand iPad Stand for desktop, Two-axis Flexible Rotation, allows you to swivel your laptop to any angle.

Ergonomic Adjustable Height: adjustable in height and viewing angle, raises the laptop screen to eye level, ergonomically minimizing neck fatigue and saying goodbye to cervical pain.
Keep Laptop Cool:Unique X-shape design provides good ventilation and airflow to prevent your laptop from overheating.
Portable and Compact: the portable and foldable design that allows you to take it with you on the go. It fits easily into your bag or backpack.
Customer Reviews
Reviews ()
From reviews
Customers Ratings
Write A Review