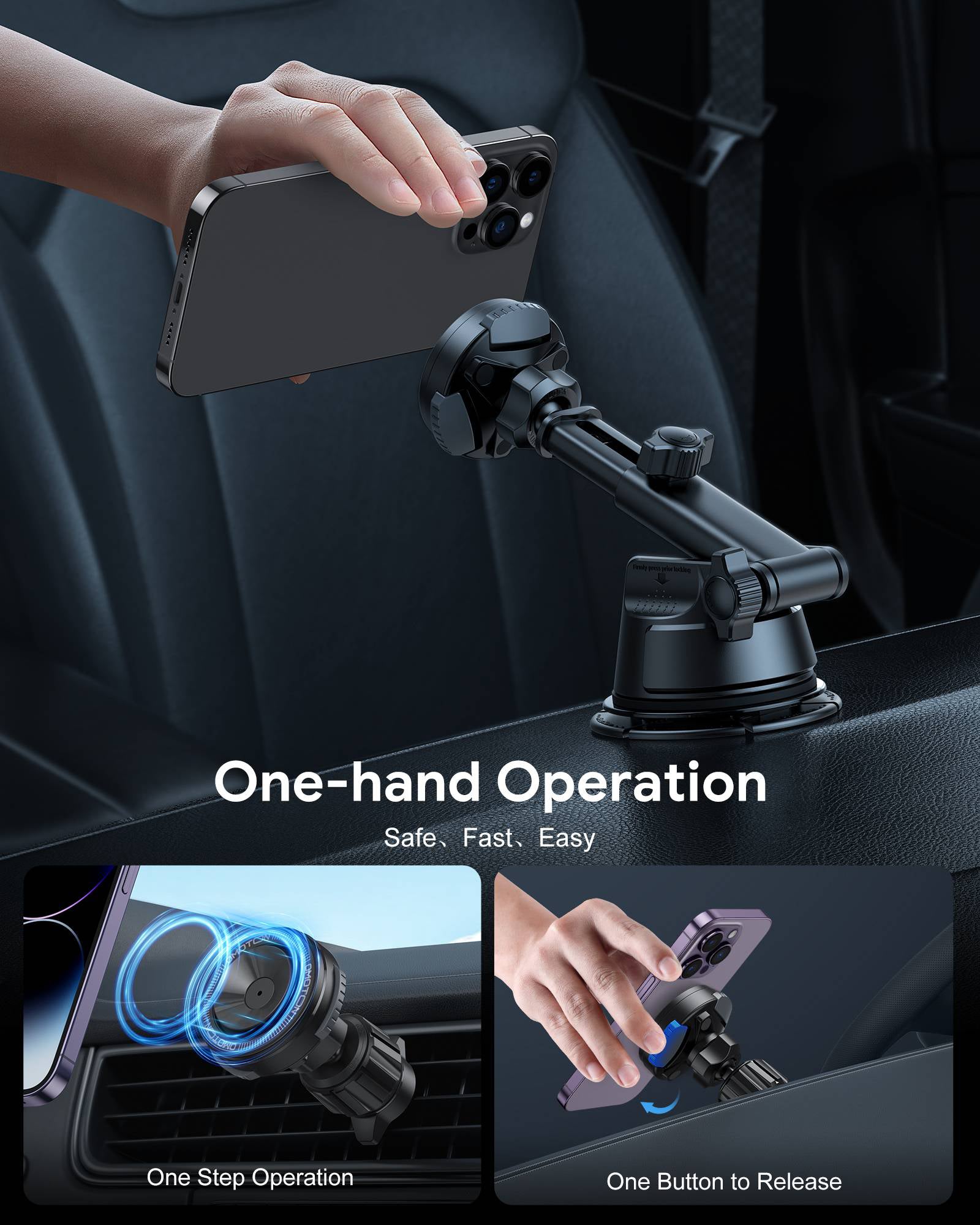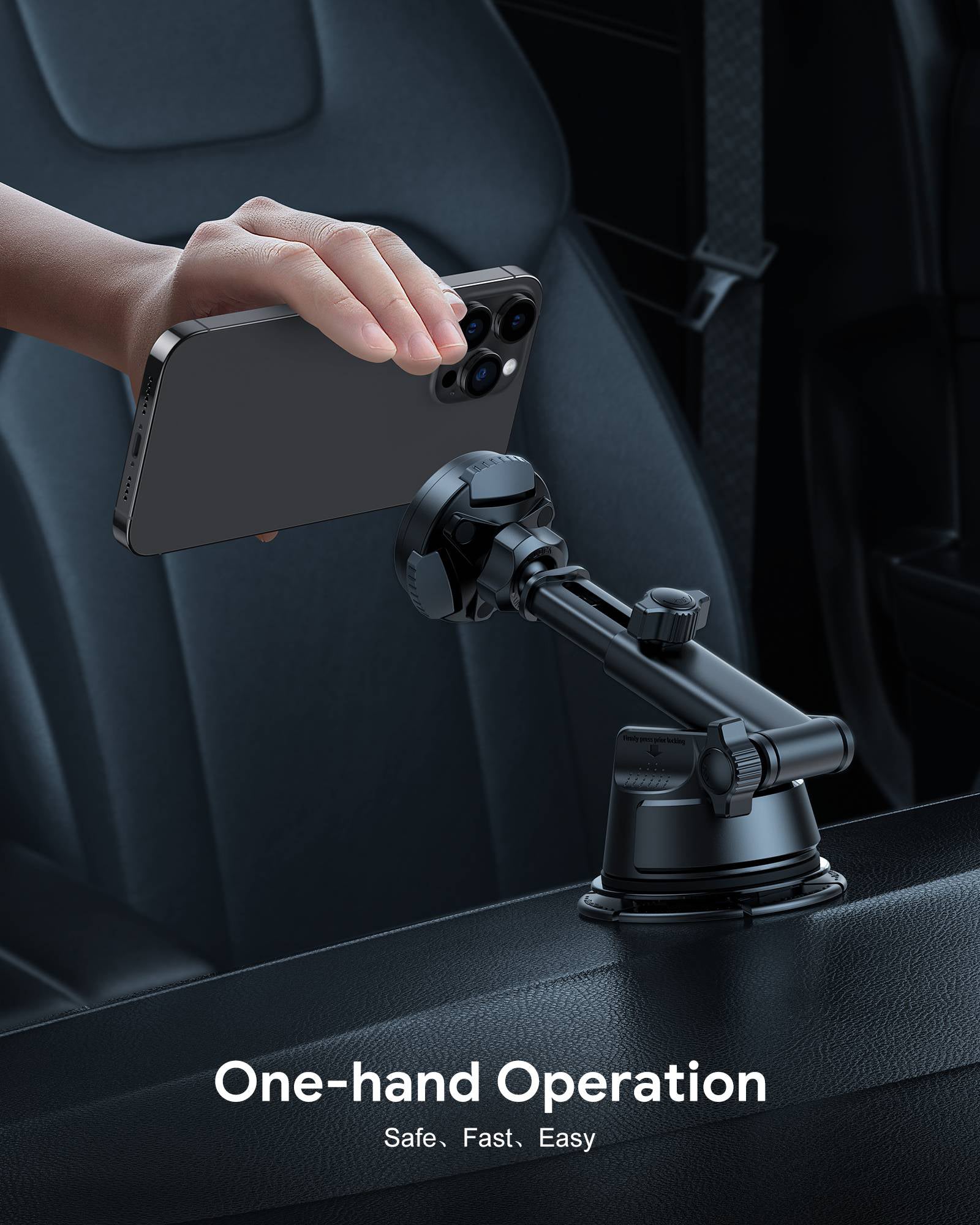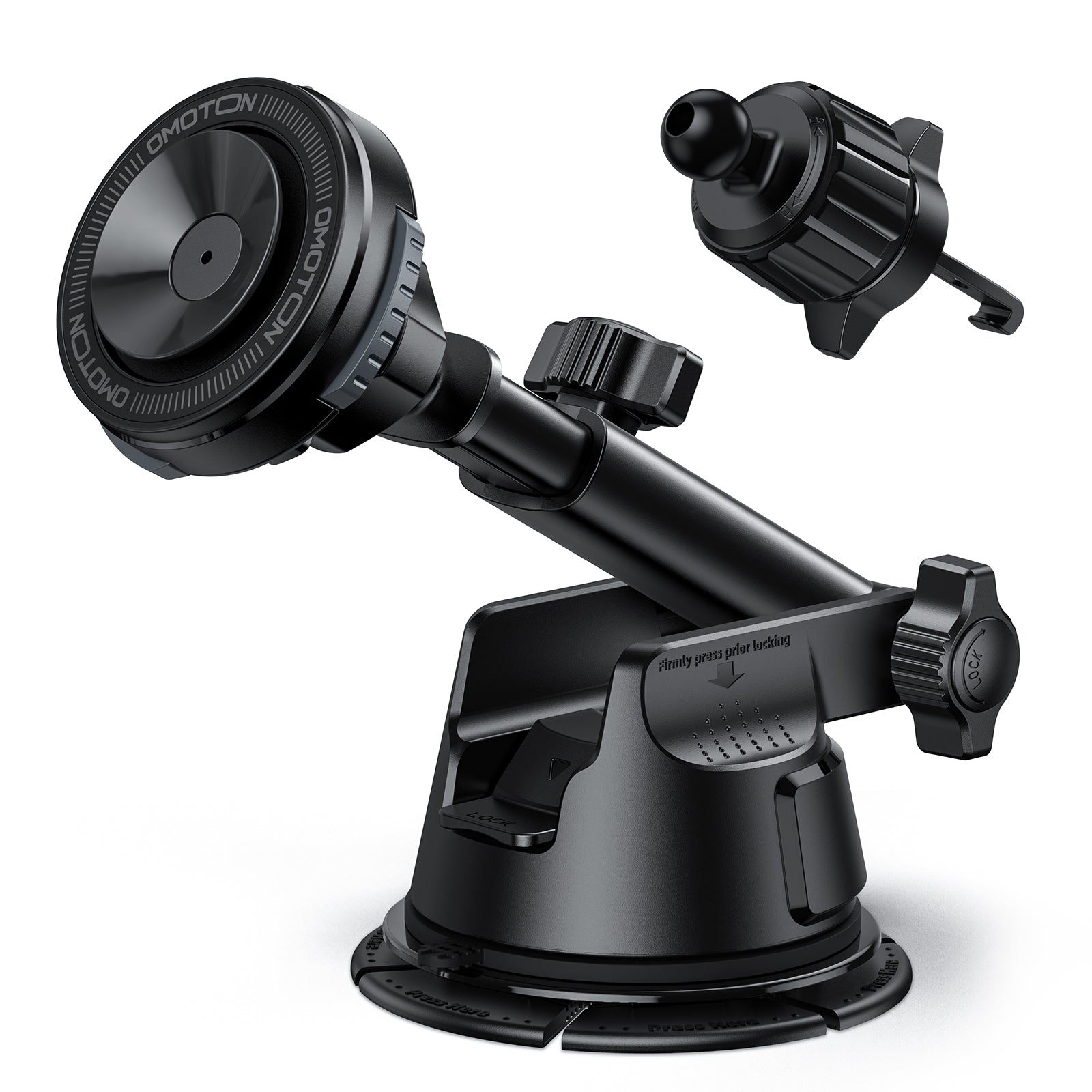 O-Mag Windshield VM02
Back-to-School Season Offer
Free Shipping and Returns
3 Mounts in 1. Whether you prefer your phone mounted on the windshield, dashboard, or air vent, our versatile car mount meets your needs. It can easily be used in any vehicle, providing convenience wherever you go.

Adjustable and Reliable. The car mount features a 360-degree ball joint structure and a telescopic arm that extends from 5.2 inches to 7 inches for flexible positioning of your phone. It can easily be rotated up or down at different angles, allowing you to find the perfect viewing angle.

Strong and Secure. Our car mount utilizes a robust dual-lock system, combining a ring of powerful N52 magnets with an advanced vacuum suction cup, ensuring a strong and secure hold for your phone, keeping it stable and in place during your drive.

 Instant Mounting, Effortless Release. The snap-on design allows instant attachment, ensuring a secure connection between your phone and the MagSafe car mount. When you're ready to remove your phone, press the button for effortless release.
A: Yes, the windshield car mount is adjustable and can accommodate a wide range of phone sizes, from small to large.
A: The suction cup and the magnetic ring provide a strong and reliable hold on the windshield, ensuring stability while driving.
A: Yes, the car mount features a 360-degree rotatable ball joint, allowing you to adjust your phone to any desired angle.
A: Yes, the car mount is designed for easy installation and removal, making it convenient for on-the-go use.
A: No, the car mount uses a high-quality material that is gentle on your windshield and leaves no residue when removed.
Customer Reviews
Reviews ()
From reviews
Customers Ratings
Write A Review