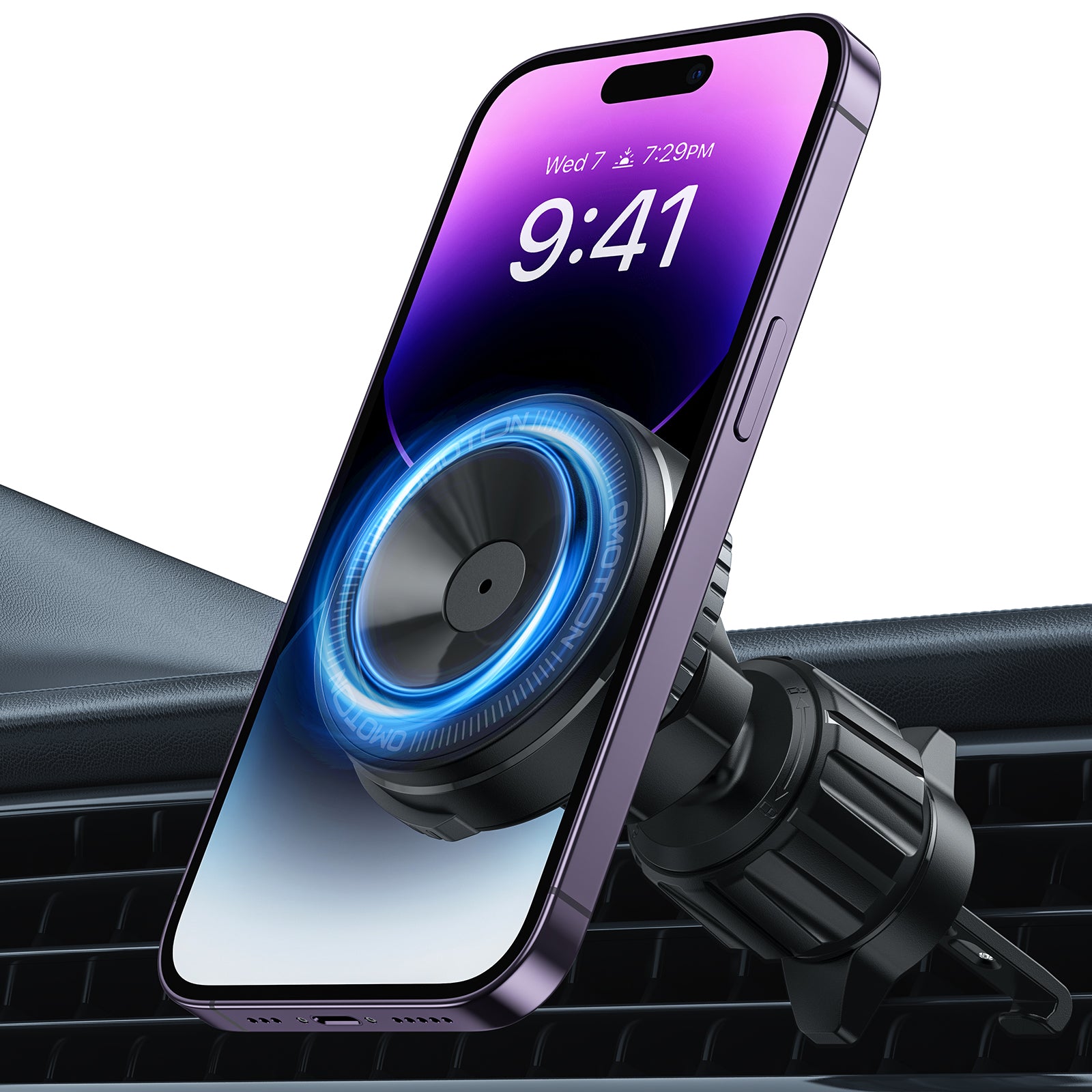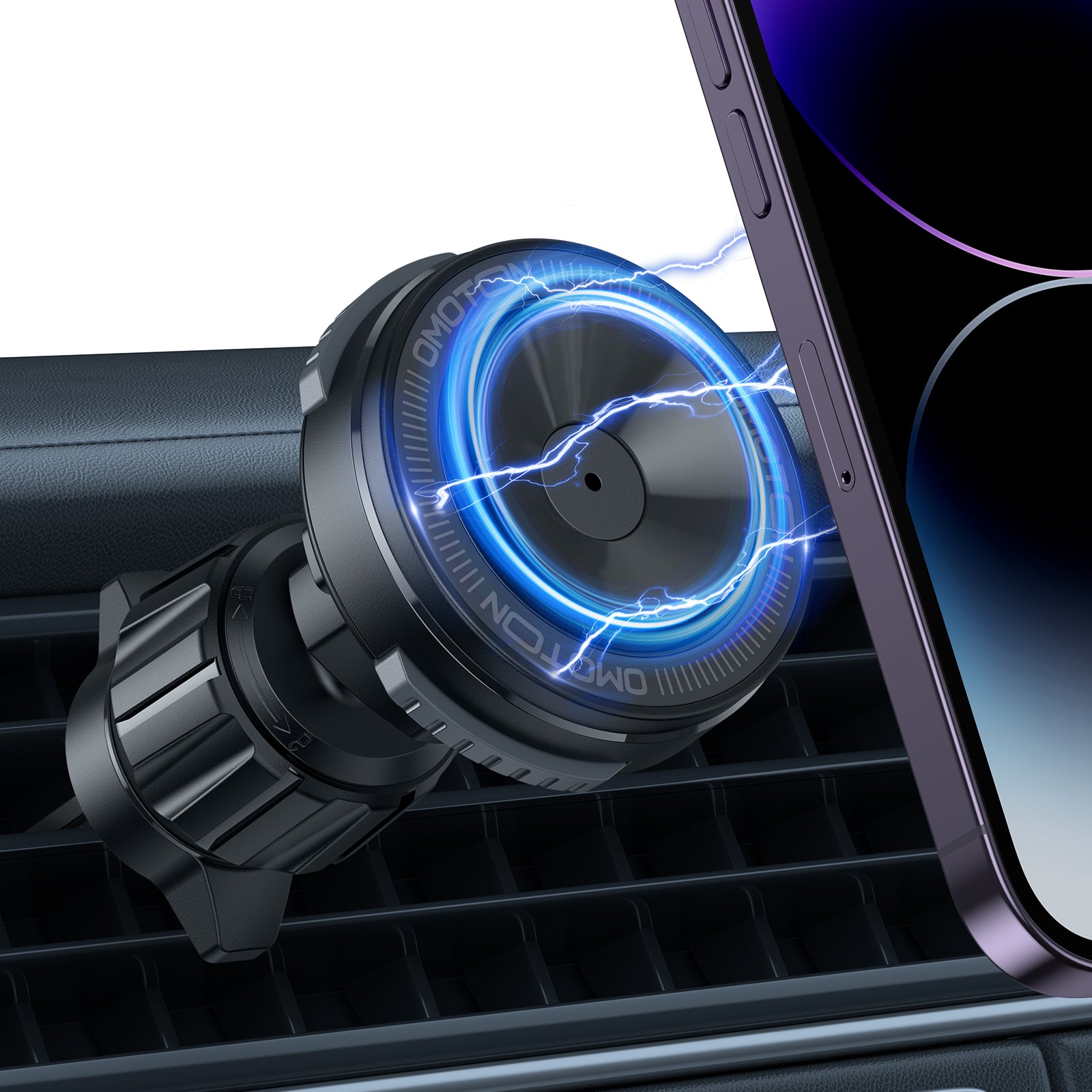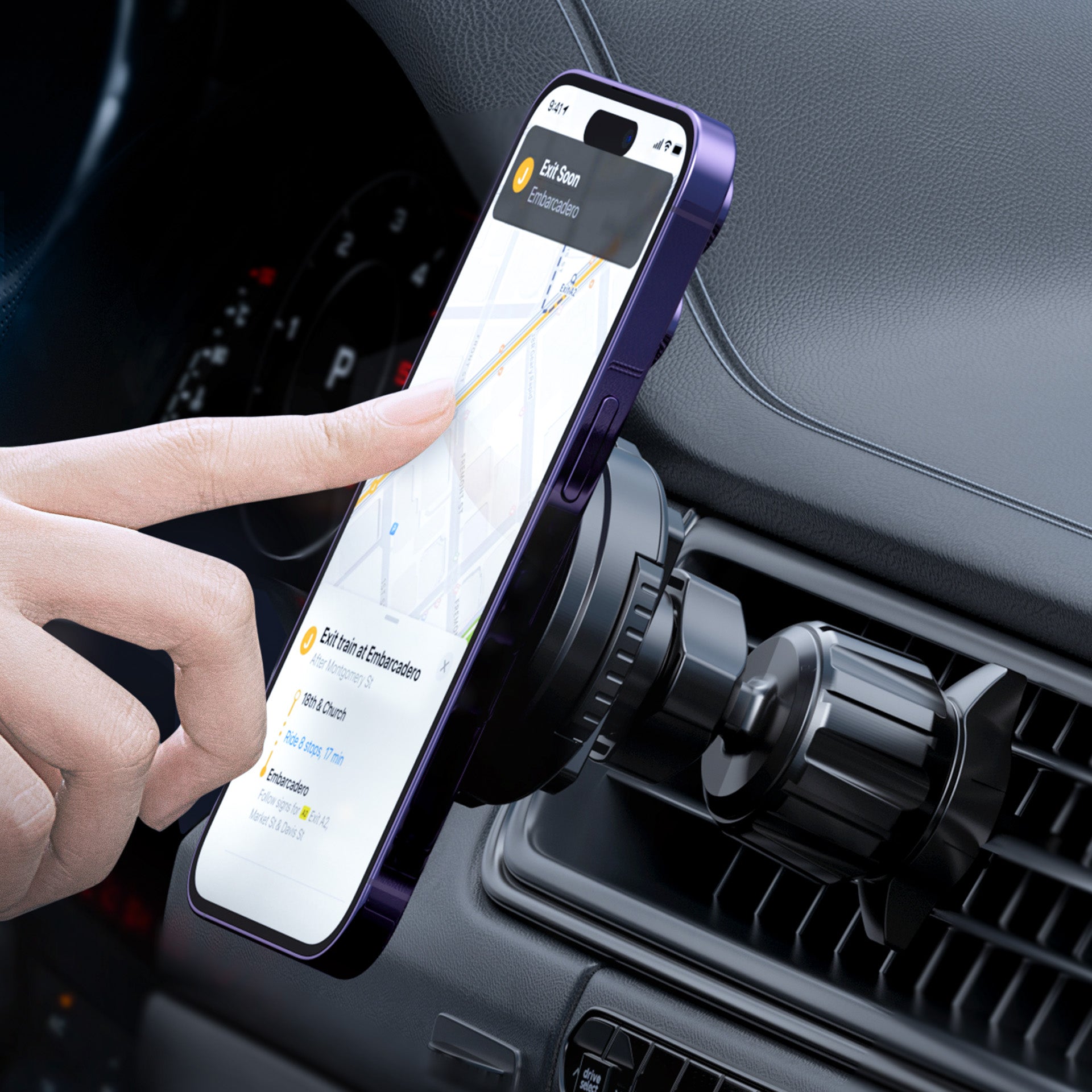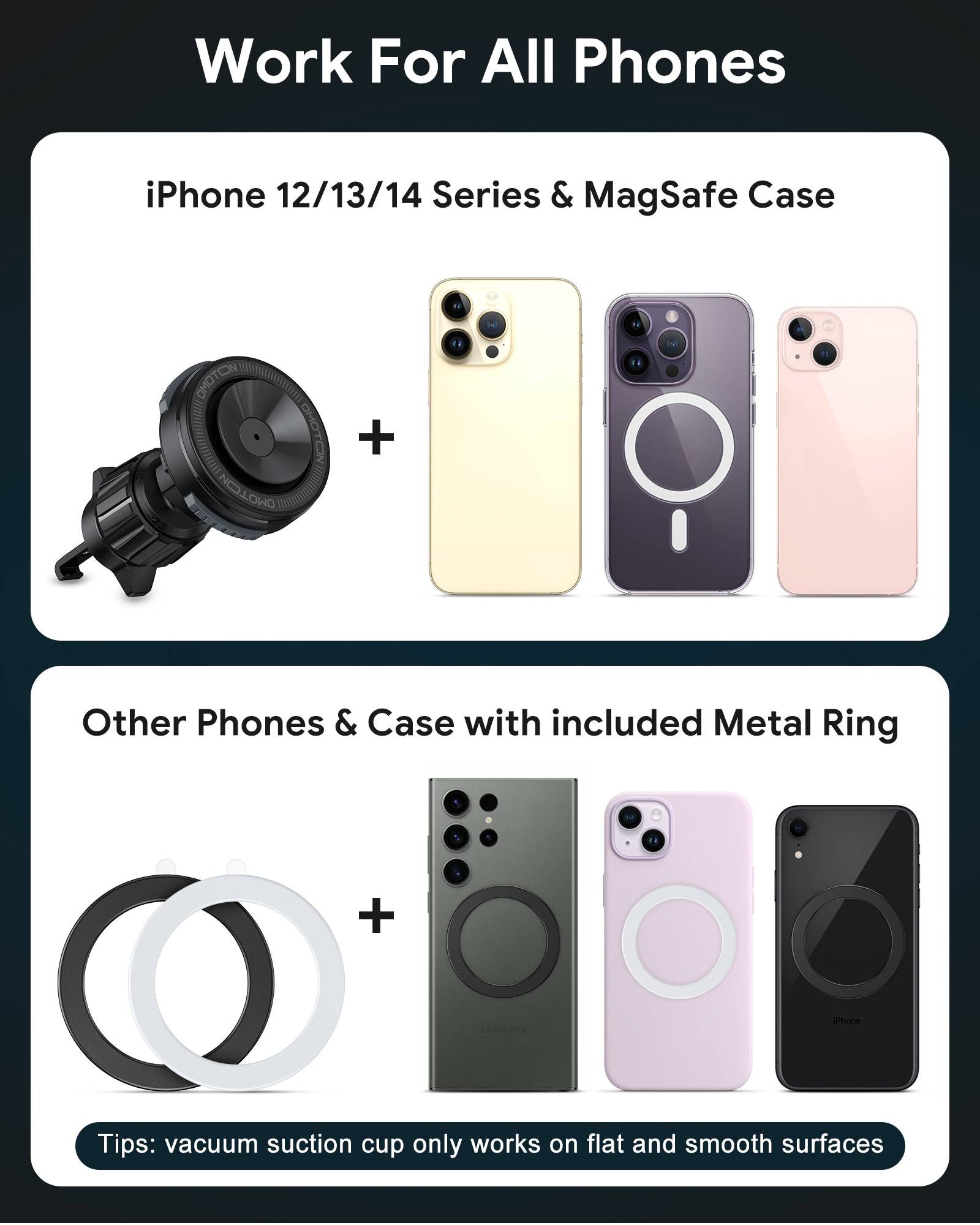 O-Mag Drive Safe VM01
Back-to-School Season Offer
Free Shipping and Returns
Dual-Lock System. O-Mag DriveSafe has a dual-mounting system with a ring of powerful N52 magnets paired with an advanced vacuum suction cup.

Quick Attach & Release. Mount your phone instantly thanks to DriveSafe's snap-on design, while a press of a button can simply release the MagSafe car mount.

3Quadruple Locking System. Keeps the MagSafe mount firmly attached to the vent, including a metal hook, silicone pad, rotatable support ring, and adjustment knob.

 Perfect Driving Setup. With a 360° ball mount, effortlessly adjust your device to the perfect angle for talking, navigating, charging, listening to music, and more. The car mount fits most vertical and horizontal air vents while allowing normal ventilation.
A: Yes, the air vent car mount is designed to be compatible with most horizontal and vertical air vents.
A: Absolutely! The dual-locking system - magnetic and vacuum suction design ensures a strong and secure hold for smartphones of various sizes.
A: Yes, simple assembly is required. You can follow the product instructions and install the car mount easily.
A: Yes, the 360-degree rotatable design allows for easy adjustment of the phone's angle for optimal viewing.
A: No. Since the car mount is using magnetic and vacuum suction, there is no room for MagSafe charging. However, you can charge your phone with a USB cable.
Customer Reviews
Reviews ()
From reviews
Customers Ratings
Write A Review