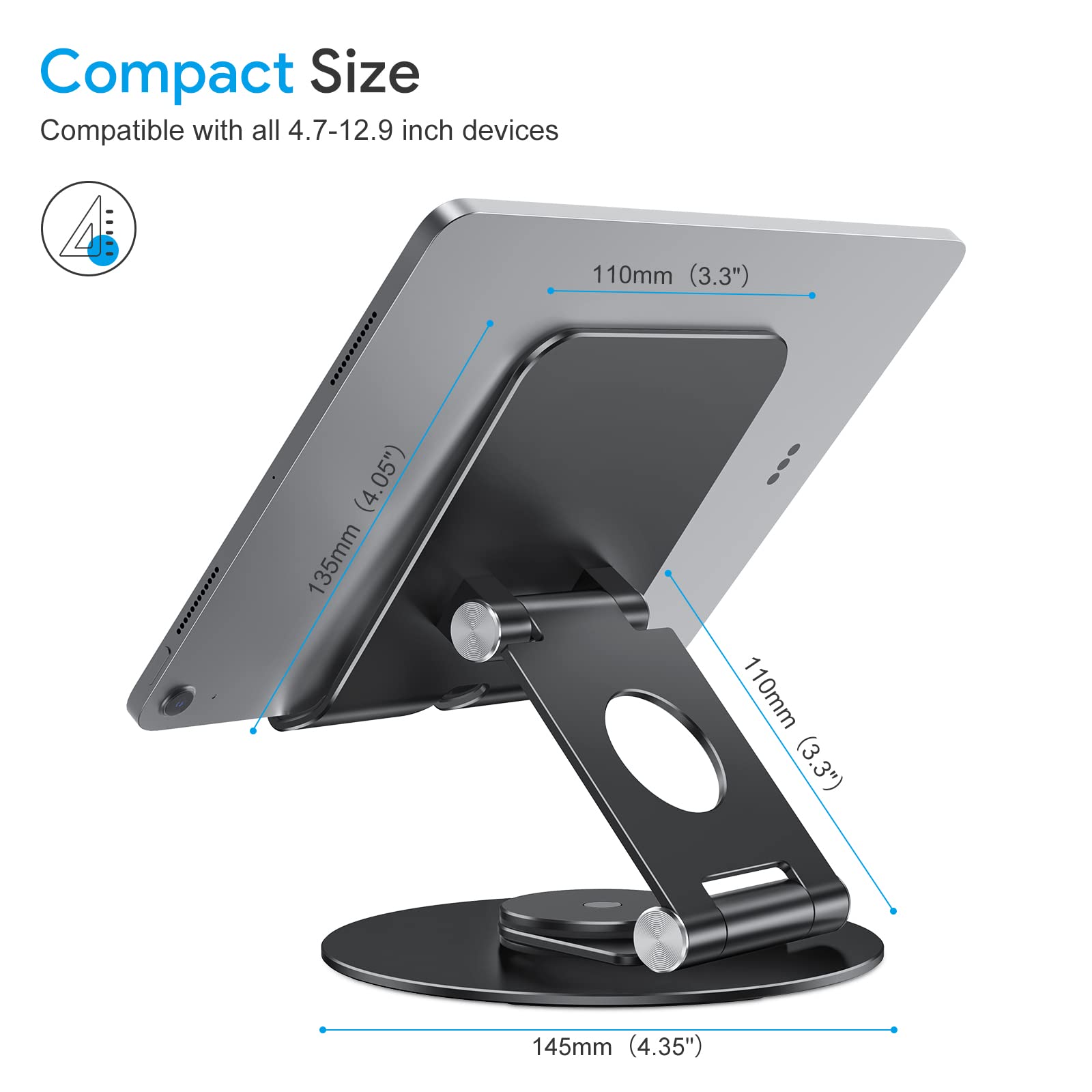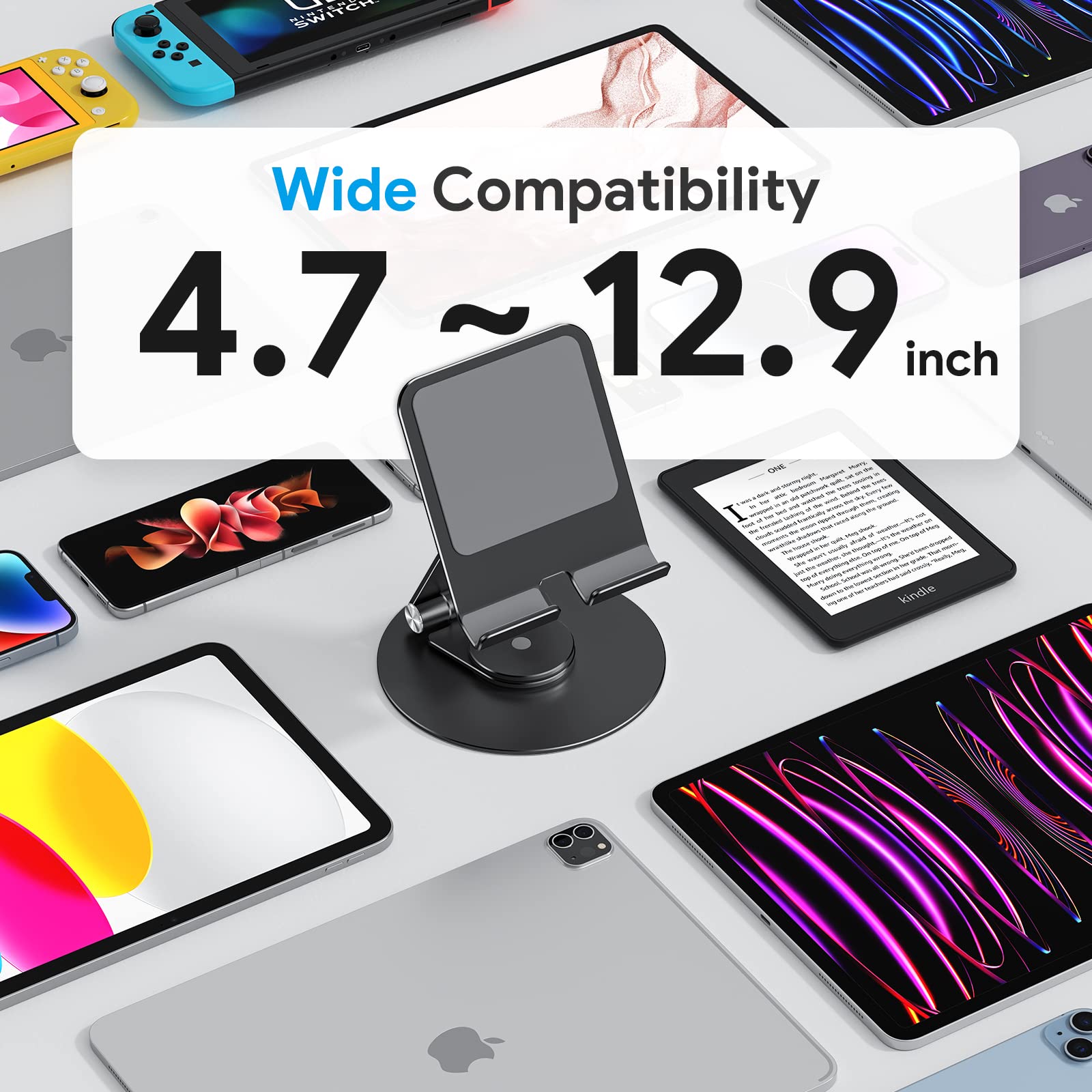 T6
Back-to-School Season Offer
Free Shipping and Returns
360° Rotatable Design: The tablet stand features a 360° rotating base, allowing you to effortlessly share your ideas and creations with precise one-hand direction control. Say goodbye to the hassle of constantly adjusting and moving the stand to achieve the desired viewing angle.
Versatile Usage: The tablet stand's two-shaft structure enhances stability and offers adjustable height and angle options. It serves as an excellent companion for using your iPad as an extended screen and proves beneficial for various activities like cooking, meetings, studying, and more.
Portable and Space-Saving: This tablet stand is designed to be compact and foldable, allowing for easy packing in backpacks, handbags, or suitcases during travels, ensuring convenience, and saving valuable space.

Exquisite Design and Enhanced Stability: Crafted from high-quality aluminum alloy and featuring silicone pads, this tablet stand showcases meticulous craftsmanship. It securely holds your device in place, safeguarding it against scratches and ensuring stability without any slippage.
A: Yes, it accommodates devices ranging from 4 to 12.9 inches, mostly all tablets on the market.
A: Certainly! You have the flexibility to adjust both the viewing angles and height, enabling you to discover the perfect position for comfortable viewing and showcasing your ideas from various angles.
A: Yes, the T6 tablet stand features solid and sturdy construction with non-slip silicone pads.
A: Sure! The OMOTON T6 supports both portrait and landscape orientations, giving you the flexibility to choose the desired orientation for your tablet.
A: Yes, the OMOTON T6 is foldable and lightweight, making it convenient to carry in your bag or backpack for on-the-go use.
Customer Reviews
Reviews ()
From reviews
Customers Ratings
Write A Review