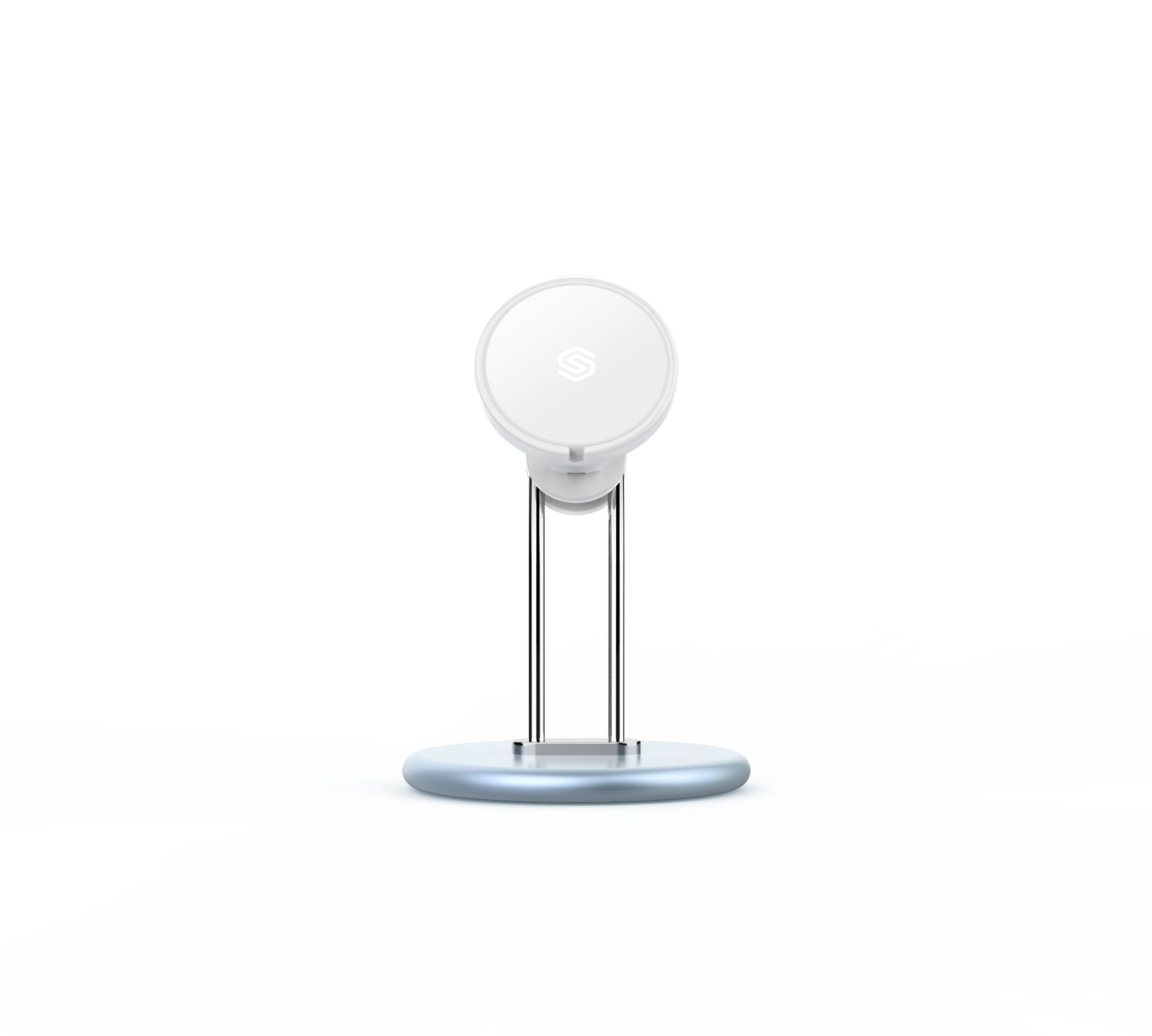 Radar SIM300
Back-to-School Season Offer
Free Shipping and Returns
 A Tailor-Made Experience. An ergonomic design at the perfect height and angle makes it feel like it was made just for you.

Versatile Phone Stand. Detachable design allows for flexible positioning and can also be used as a magnetic ring holder. When charging, pick up your phone to answer calls without using a speakerphone or unplugging the charger.

Smart Design. The back of the magnetic plate features a hollowed-out design to facilitate heat dissipation.

Exceptional Stability: Crafted from durable materials such as stainless steel and aluminum alloy, the main body and base provide superior stability. Additionally, the non-slip silicone bottom prevents slipping.

Protect Your iPhone. A TPU cushion layer inside the magnetic plate makes disassembly super easy and won't scratch your MagSafe charger.
A: No, it is only compatible with all versions of iPhone 12/13/14 that support MagSafe and MagSafe cases.
A: Sure, the SIM300 Radar MagSafe phone stand utilizes the powerful magnetic connection of MagSafe to hold your iPhone securely in place.
A: Yes, you can replace the magnetic plate with the iPhone MagSafe charger.
A: No, the SIM300 is not an adjustable phone stand.
A: Not necessary. You can simply put the magnetic plate in place or remove it as a phone ring.
Customer Reviews
Reviews ()
From reviews
Customers Ratings
Write A Review