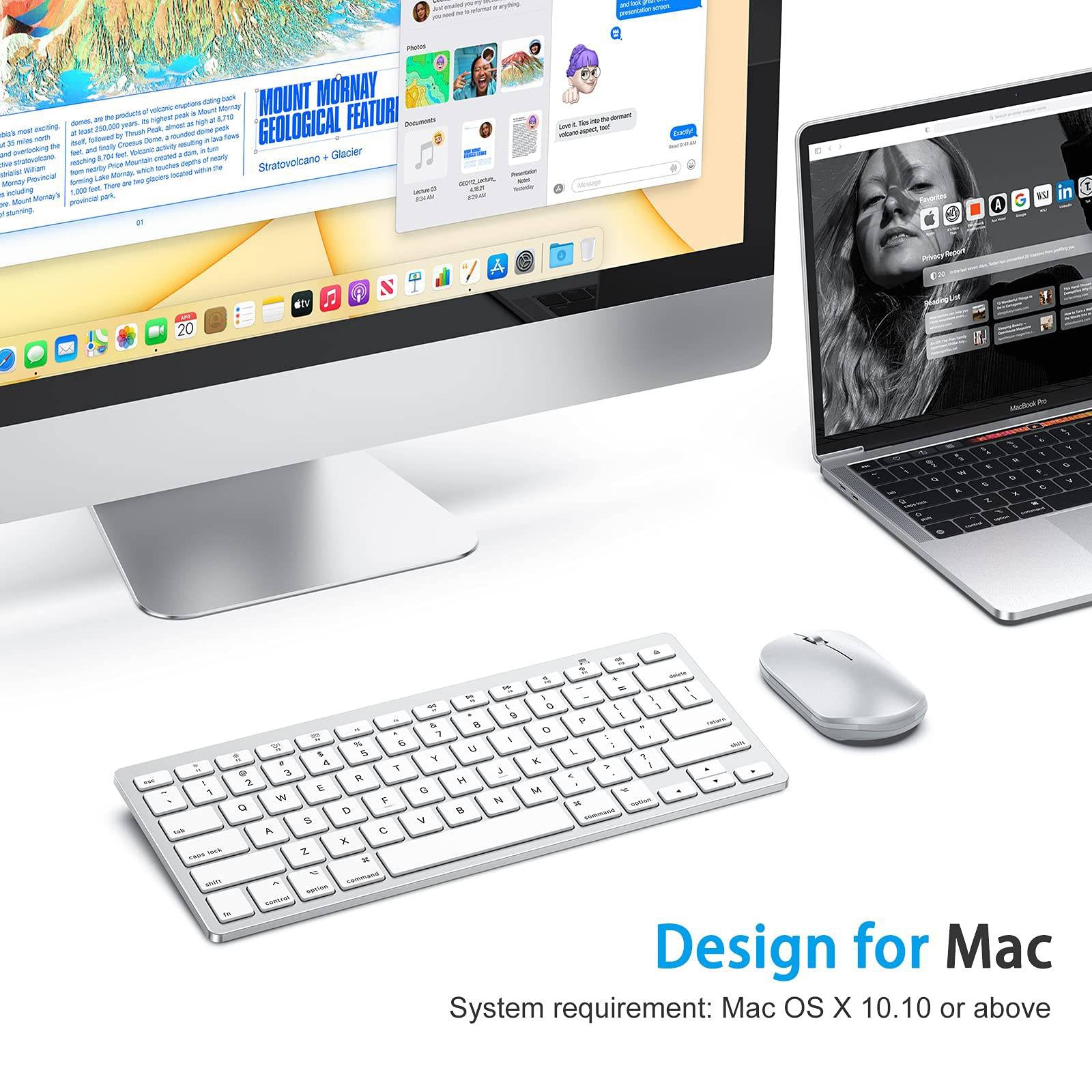 [Mac System] Seamless KB066
Back-to-School Season Offer
Free Shipping and Returns
Intuitive Layout. A QWERTY keyboard layout with customized hotkeys for iPads/Macs, including volume, music control, brightness, and more. Everything you need to work with maximum efficiency.

Wireless Convenience. Enjoy a cable-free experience with Bluetooth connection to your mobile devices, including tablets and smartphones. Works up to 33ft away.

Extended Battery Life. Energy-saving design and automatic sleep mode keep the keyboard charged for up to 6 months of use!
Q: What is the compatibility of this keyboard?-A: The OMOTON keyboard is specifically designed for Mac systems.
A: Yes, it features Mac-specific function keys, allowing you to conveniently access various shortcuts.
A: Yes, and the battery is not included in the box.
A: No, the OMOTON KB066 keyboard does not feature adjustable backlighting.
A: Absolutely, the OMOTON KB066 keyboard has a compact and lightweight design, making it highly portable. It's perfect for on-the-go use, whether for work, travel, or school.
Customer Reviews
Reviews ()
From reviews
Customers Ratings
Write A Review