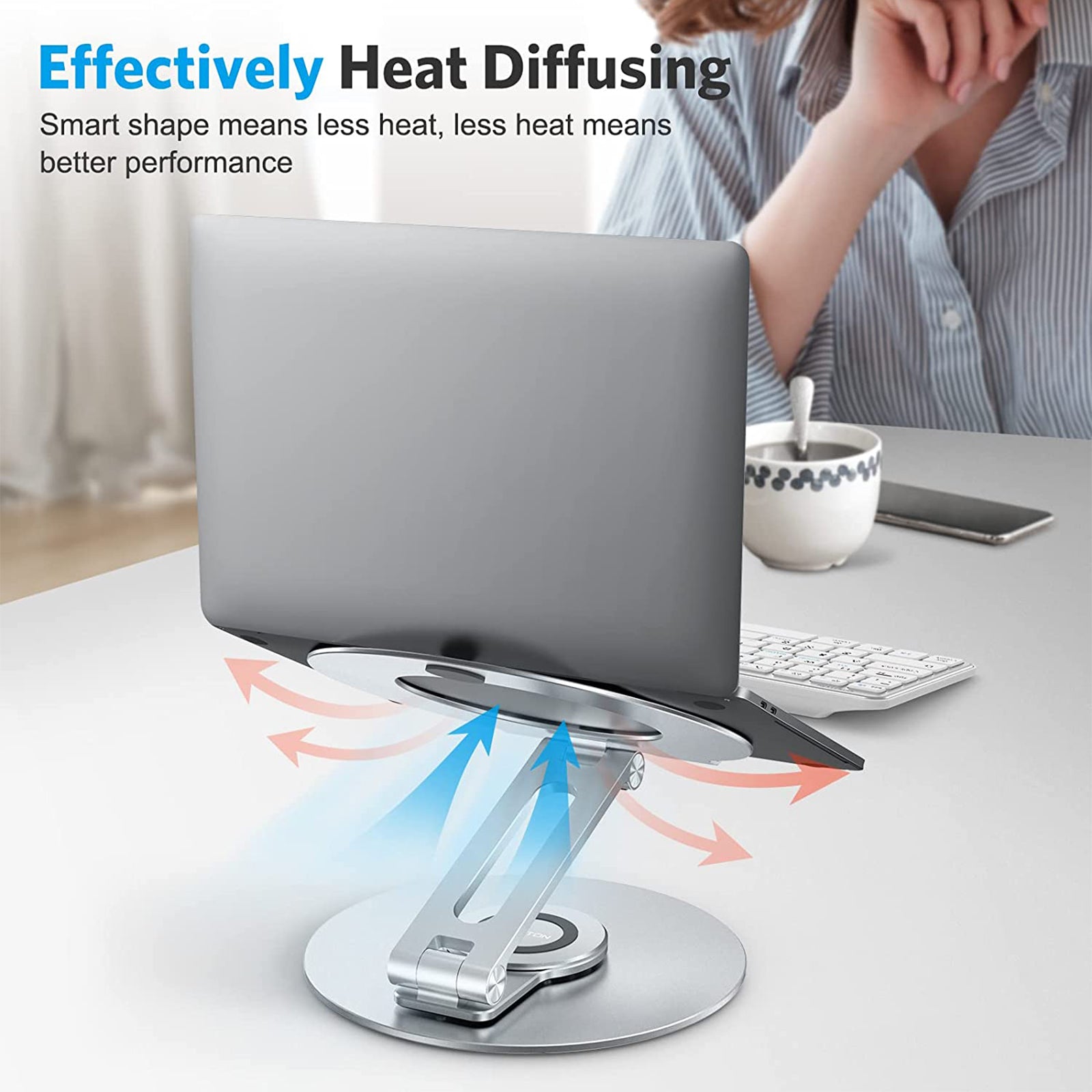 Full Rotation LA04
Back-to-School Season Offer
Free Shipping and Returns
Relieve Neck & Back Pain. A 360 degree rotatable axis allows you to adjust your laptop to the perfect angle to be able to work comfortably.

A Reliable Companion. Lightweight and portable, you can take this stand with you wherever you go.

Sleek Design. Crafted from premium aluminum alloy with exquisitely smooth edges.

Cost-Effective. Thanks to an improved airflow, you'll maximize the lifespan of your most important devices.
A: Yes. The OMOTON LA04 is suitable for laptop sizes from 11 to 16 inches.
A: The OMOTON LA04 features a 360-degree rotatable base, allowing you to easily rotate for the best viewing angle and showcase your work to your colleague or partners.
A: Absolutely, the OMOTON LA04 is foldable. It is compact and portable for easy storage and on-the-go work.
A: The OMOTON LA04 has a sturdy base with durable materials, providing stable support for your laptop during use.
A: Certainly, the OMOTON LA04 offers space to accommodate an external keyboard and mouse to organize your workspace.
Customer Reviews
Reviews ()
From reviews
Customers Ratings
Write A Review