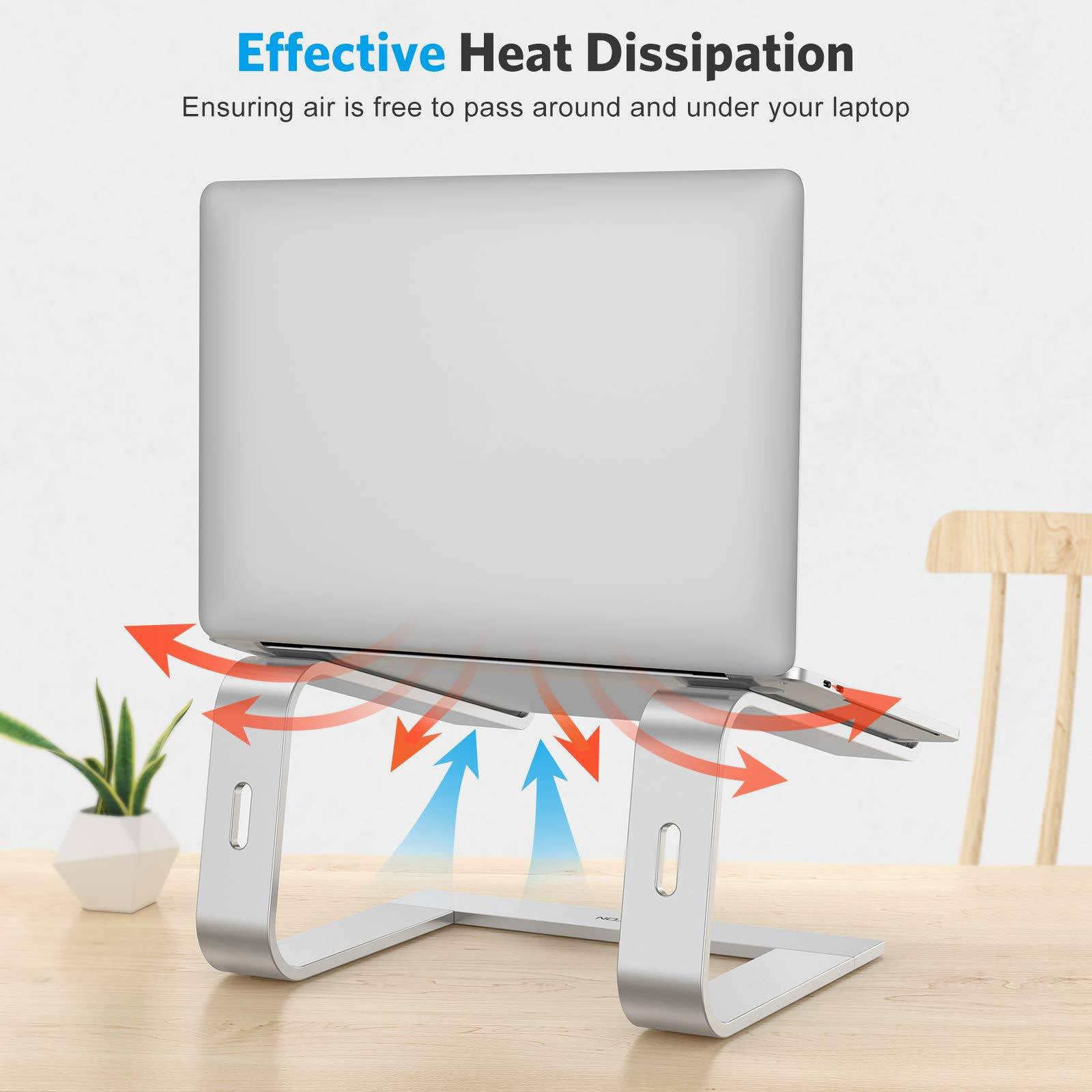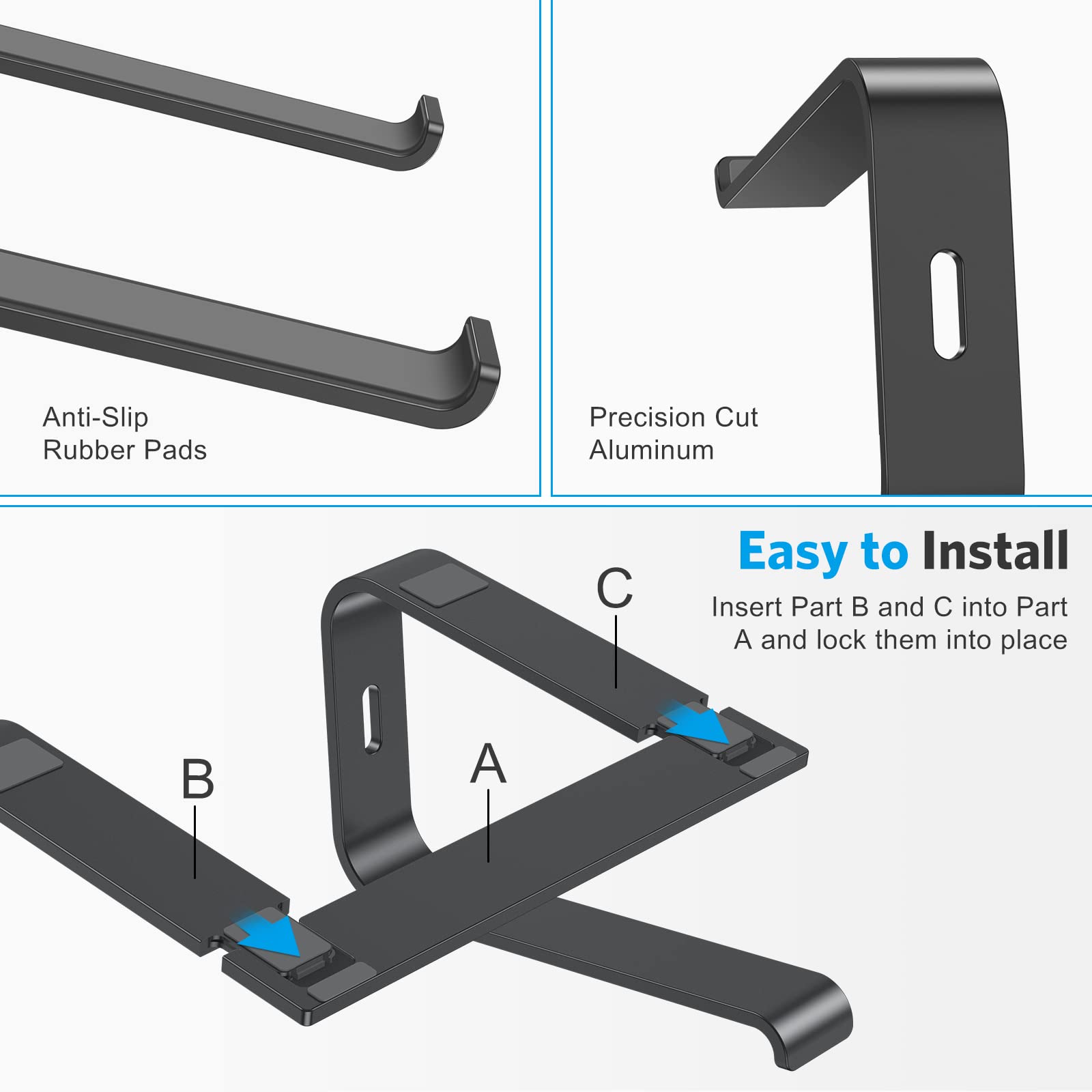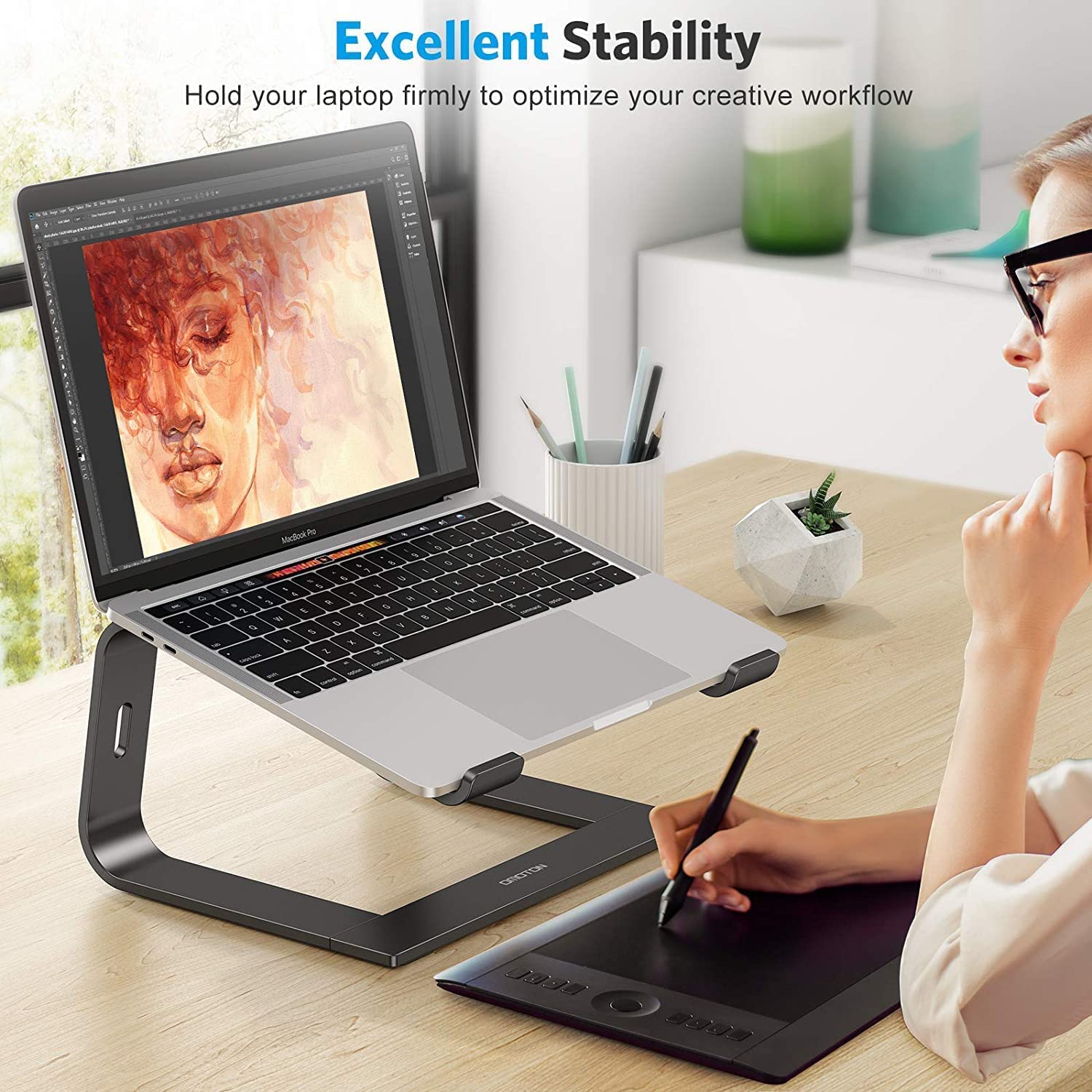 Trapezoid L2
Back-to-School Season Offer
Free Shipping and Returns
Improve Your Posture. L2's ergonomic design elevates your laptop to eye level to help reduce neck and shoulder pain.

Sturdy and Reliable. The solid design can support laptops weighing up to 11 lbs (5kg), while the soft rubber pads prevent slipping and scratches.

Cool and Comfortable. L2's hollowed-out structure and aluminum body provide better airflow and heat dissipation so your laptop doesn't overheat.

Take It Anywhere. L2 is detachable, lightweight, and easy to install, making it the perfect accessory for working on the go.
A: The OMOTON L2 laptop stand has a size of 12.17 x 7.99 x 1.73 inches, which is suitable for various laptop sizes.
A: No, the OMOTON L2 features a fixed height. However, the height of the stand is scientifically calculated and designed, delivering ergonomic working and gaming experiences to you.
A: Yes. The OMOTON L2 laptop stand is designed for easy assembly without the need for additional tools.
A: Yes, the OMOTON L2 provides room for your keyboard underneath so that you can work more comfortably.
A: Yes. The OMOTON L2 features a non-slip design with rubber pads on the stand's base and surface, preventing your laptop from sliding during use.
Customer Reviews
Reviews ()
From reviews
Customers Ratings
Write A Review