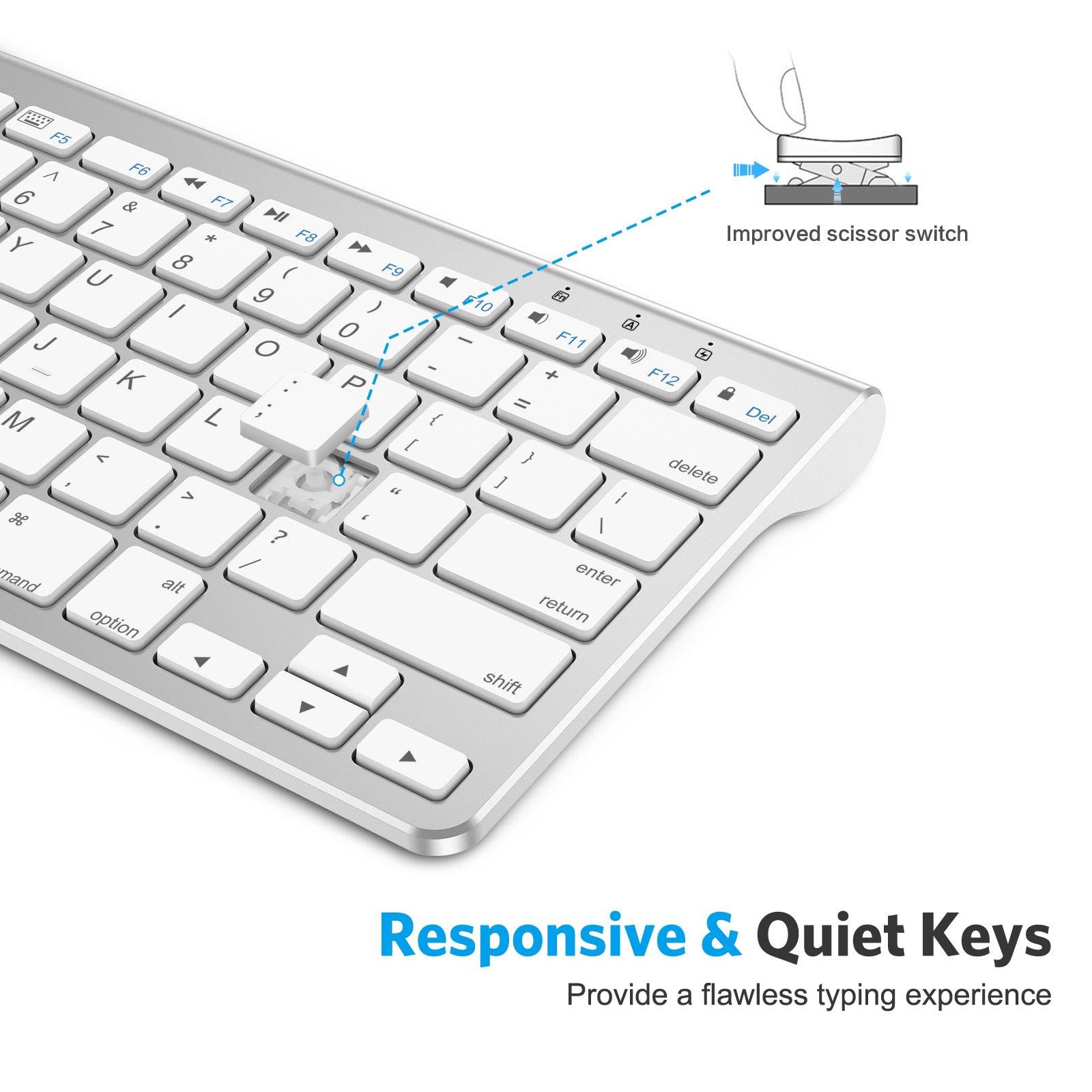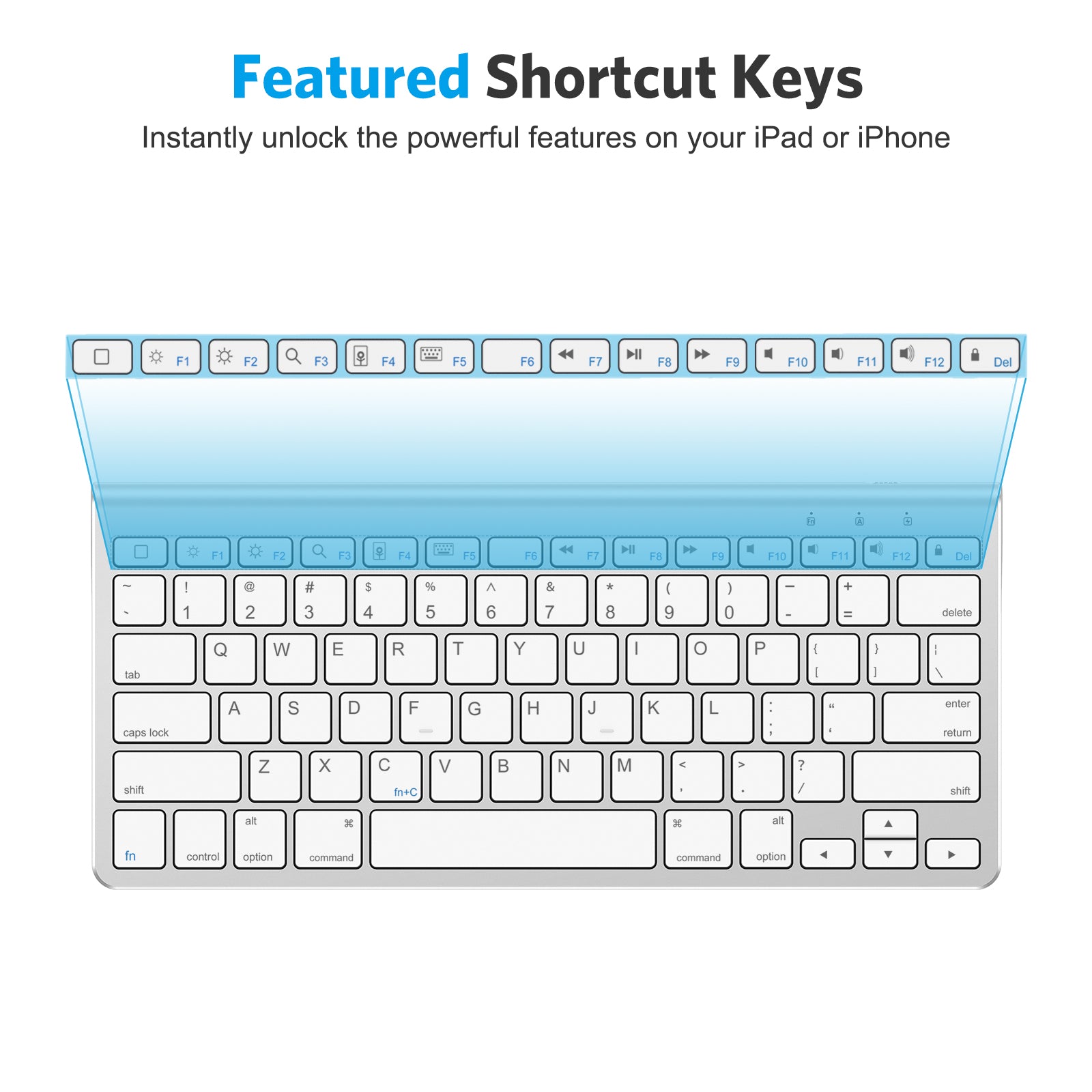 Seamless KB088
Back-to-School Season Offer
Free Shipping and Returns
Sliding Stand Keyboard. Our special keyboard with a sliding stand is perfect for iPads and iPhones. It saves space and gives you a great view. *Remember to keep your iPads or tablets upright for stability.

 Easy-to-Use Layout. The keyboard has a simple QWERTY layout with customized hotkeys for iPads. You'll have easy access to volume control, music playback, brightness adjustment, and more.

 Smooth Typing. Enjoy a quiet and smooth typing experience with low-profile keys and a sturdy scissor mechanism. These keys last for over 3 million presses.

 Energy-Saving. You'll love the automatic sleep mode that helps save energy. With approximately 6 months of battery life (based on 30 days of continuous use). Requires 2 AAA batteries (not included).
A: KB088 is specially made for iOS systems, like iPad and iPhone. The size is compact.
A: To connect with KB088, simply enable Bluetooth on your device, turn on the keyboard, and pair it with your device by selecting it from the available Bluetooth devices list.
A: Yes, the OMOTON Bluetooth keyboard is powered by two AAA batteries (not included in the box).
A: No, KB088 does not have a numeric keypad.
Customer Reviews
Reviews ()
From reviews
Customers Ratings
Write A Review