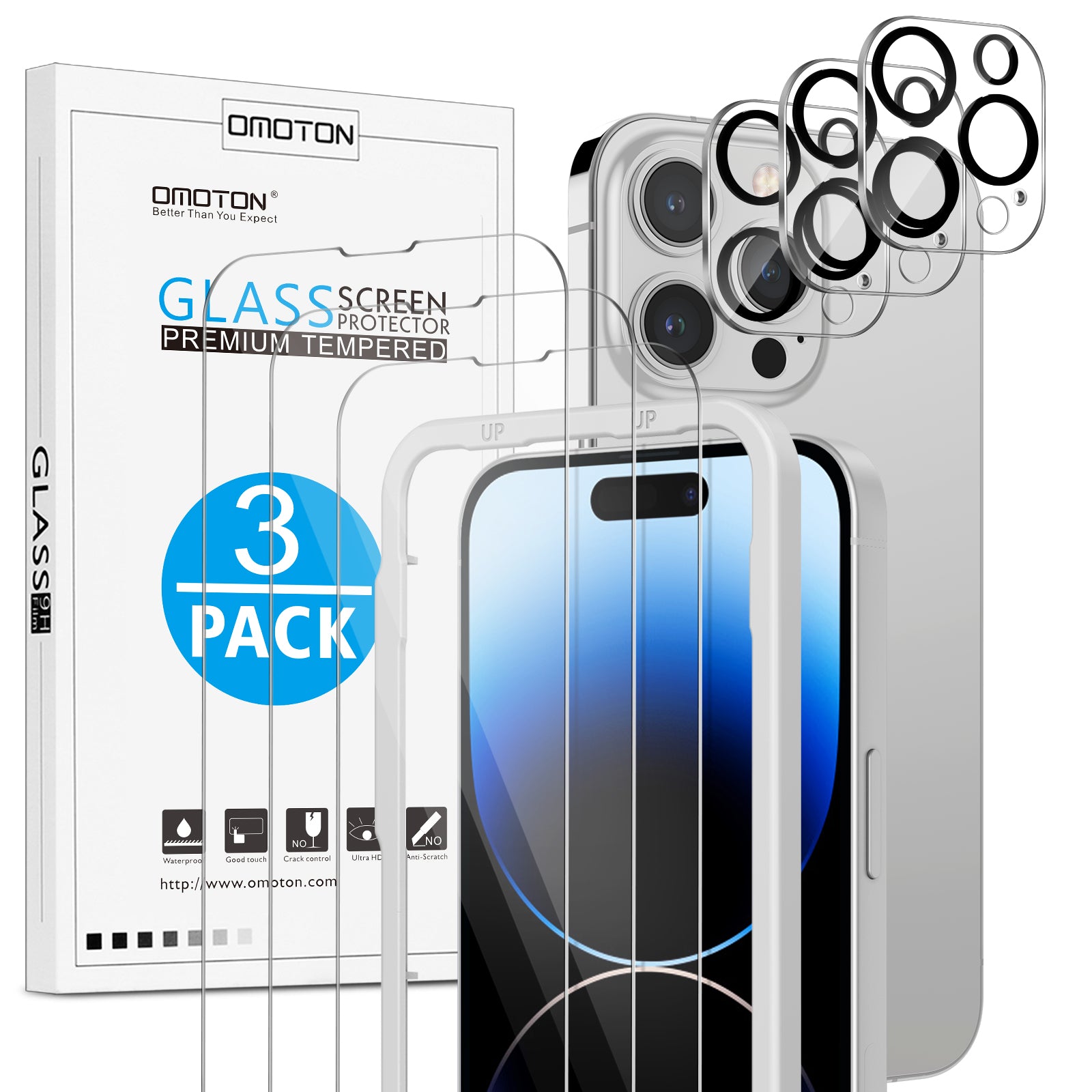 [3 pcs] Rugged & Robust A036-iPhone 14 Pro
Back-to-School Season Offer
Free Shipping and Returns
Accurate and High-quality. Made of tempered glass, precisely cut and engraved to guarantee the quality of the screen protector.

 Solid and Robust. The hardness of the glass is 9H, preventing your iPhone 14 Pro and the lens from any damage.

 Perfect Fit and Full Protection. Our iPhone 14 Pro screen protector matches your phone's model and size accurately, providing maximum coverage for your screen. It leaves enough space for your phone case.

Effortless Installation. Our package includes all the necessary installation tools, and the positioning frame ensures a quick and efficient installation process.
A: Yes, this protector is specifically designed for the iPhone 14 Pro.
A: The package includes three screen protectors, providing you with backups or spares for future use.
A: Yes, this package includes three camera lens protectors for comprehensive protection.
A: Absolutely, you can find the instructions in the user manual and we offer installation kits in the box.
A: Yes, this product is crafted with high-quality materials that maintain the original clarity of the screen and provide smooth touch sensitivity.
Customer Reviews
Reviews ()
From reviews
Customers Ratings
Write A Review