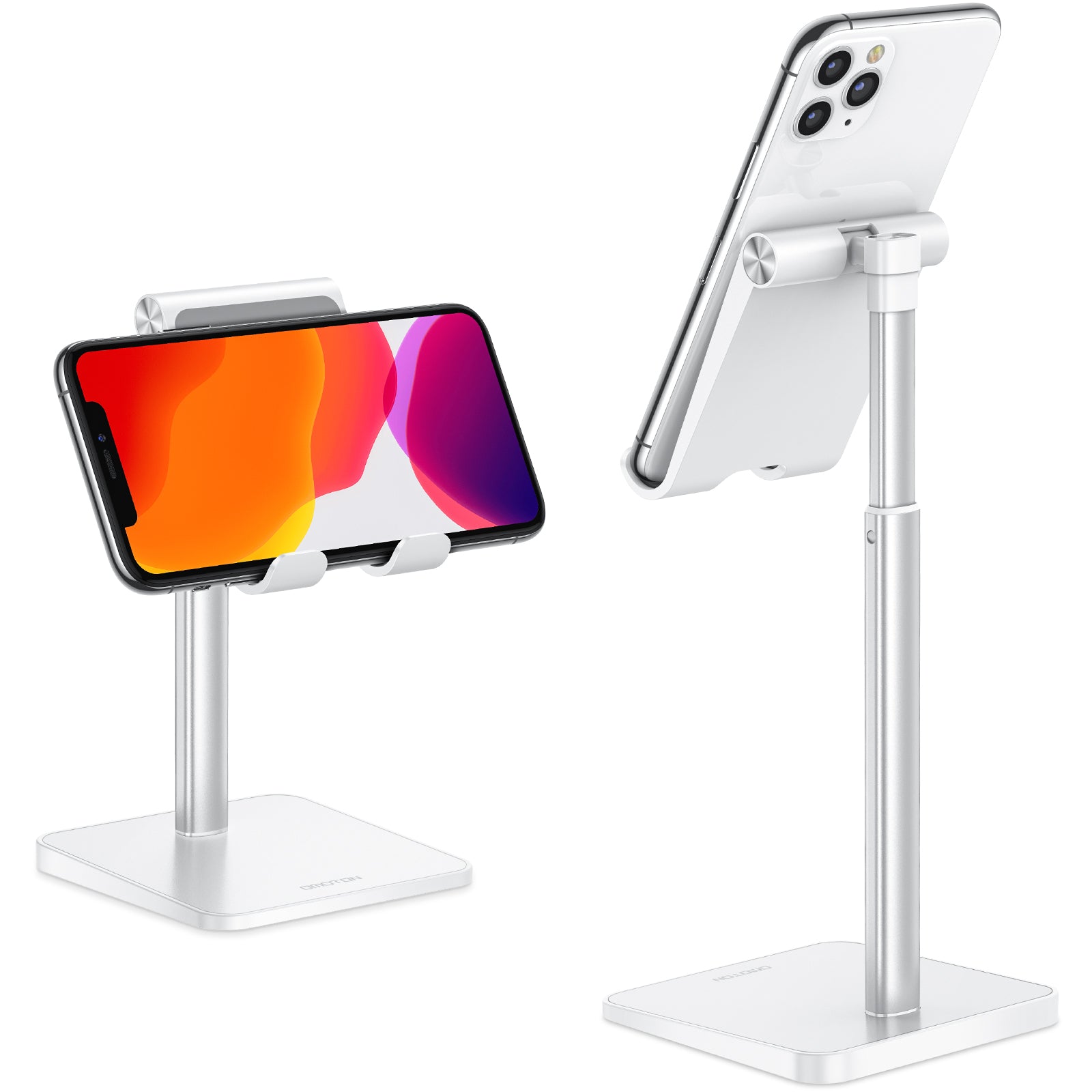 Antenna CA02
Back-to-School Season Offer
Free Shipping and Returns
Adjustable Height and Angle. With a flexible height range of 6.29 to 8.29 inches and a tilt range of up to 45 degrees, the phone stand provides the perfect viewing angle for gaming, video watching, or Facetime calls. It helps reduce neck strain and delivers a comfortable work and entertainment experience.

Smart Design. It features a charging hole in the lower part, allowing you to charge your device conveniently while your phone is placed on the stand. Additionally, the stand base offers a practical storage solution for small items, keeping your workspace organized.

Strengthened Anti-Slip Base. The phone stand has a reinforced sturdy base, an aluminum alloy rod, and a non-slip silicone pad to keep your devices securely in place.

 Easy Installation. It is easy to assemble the phone stand by simply tapping into the aluminum rod. It is an ideal product for those who travel frequently with its compact and lightweight design.
A: Yes, the OMOTON CA02 phone stand is designed to fit a wide range of phone sizes from 3.5 to 10.5 inches, including iPhones, Samsung Galaxy, and other smartphones.
A: Yes, the OMOTON CA02 phone stand features an adjustable height design. The height can be adjusted from 160mm to 210mm easily. Your cell phone would have stayed steadily at different heights.
A: Yes, the OMOTON CA02 phone stand is equipped with a sturdy base and non-slip silicone pads, providing stable support and preventing your phone from slipping or falling.
A: Yes, the OMOTON CA02 phone stand is lightweight and compact, making it convenient to carry and use anywhere.
A: Absolutely, the OMOTON CA02 phone stand features a hollow design that allows easy access to charging ports, so you can conveniently charge your phone while it's on the stand.
A: Yes, it allows the phone to sit upright so that you can use it to recording videos.
Customer Reviews
Reviews ()
From reviews
Customers Ratings
Write A Review