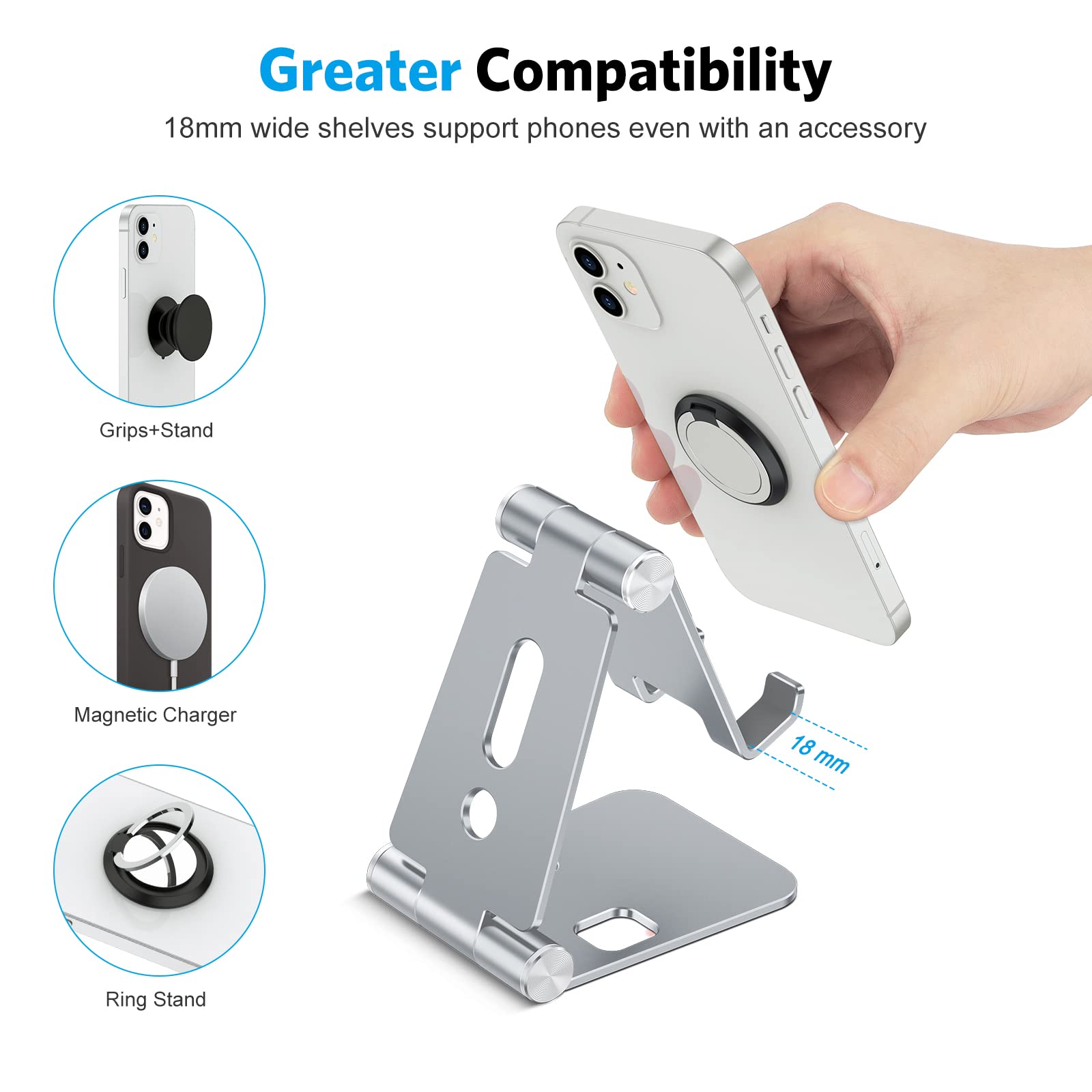 C4
Back-to-School Season Offer
Free Shipping and Returns
Easy to Carry and Store: With its foldable and portable design, the OMOTON C4 can be conveniently stored in a backpack, purse, or travel bag, making it perfect for on-the-go use.

Flexible Viewing Angle: The OMOTON C4 offers a wide range of adjustability, allowing you to effortlessly tilt it up to 270 degrees for optimal viewing comfort. Whether you're watching videos, playing games, or browsing recipes, this stand ensures a comfortable and convenient experience.

Durable Build: Crafted from high-quality aluminum alloy, the OMOTON C4 offers reliable stability and secure support for your cell phone or tablet. Its sturdy construction ensures your device stays firmly in place, providing a stable and dependable viewing experience.

Enhanced Protection: With its soft silicone pads, the OMOTON C4 safeguards your device against scratches and damage. The anti-skid pad at the bottom ensures stability, preventing any unwanted sliding or slipping. Enjoy worry-free use and keep your device secure and intact.
A: Yes, the OMOTON C4 is universally compatible with all smartphone models from 4 to 12.9 inches, including iPhone, Samsung, Google Pixel, and more.
A: Sure! The OMOTON C4 features an adjustable design that allows you to securely place your phone in either portrait or landscape orientation for optimal viewing.
A: Sure, the OMOTON C4 is foldable and compact. You can easily pack it into your bag or pocket and take it on the go.
A: Yes, the OMOTON C4 is made of premium aluminum alloy, providing a sturdy and stable base for your phone.
A: No, the OMOTON C4 is designed with soft silicone pads to protect your phone from scratches. These pads also provide a non-slip surface to prevent your phone from sliding or moving while using.
Customer Reviews
Reviews ()
From reviews
Customers Ratings
Write A Review