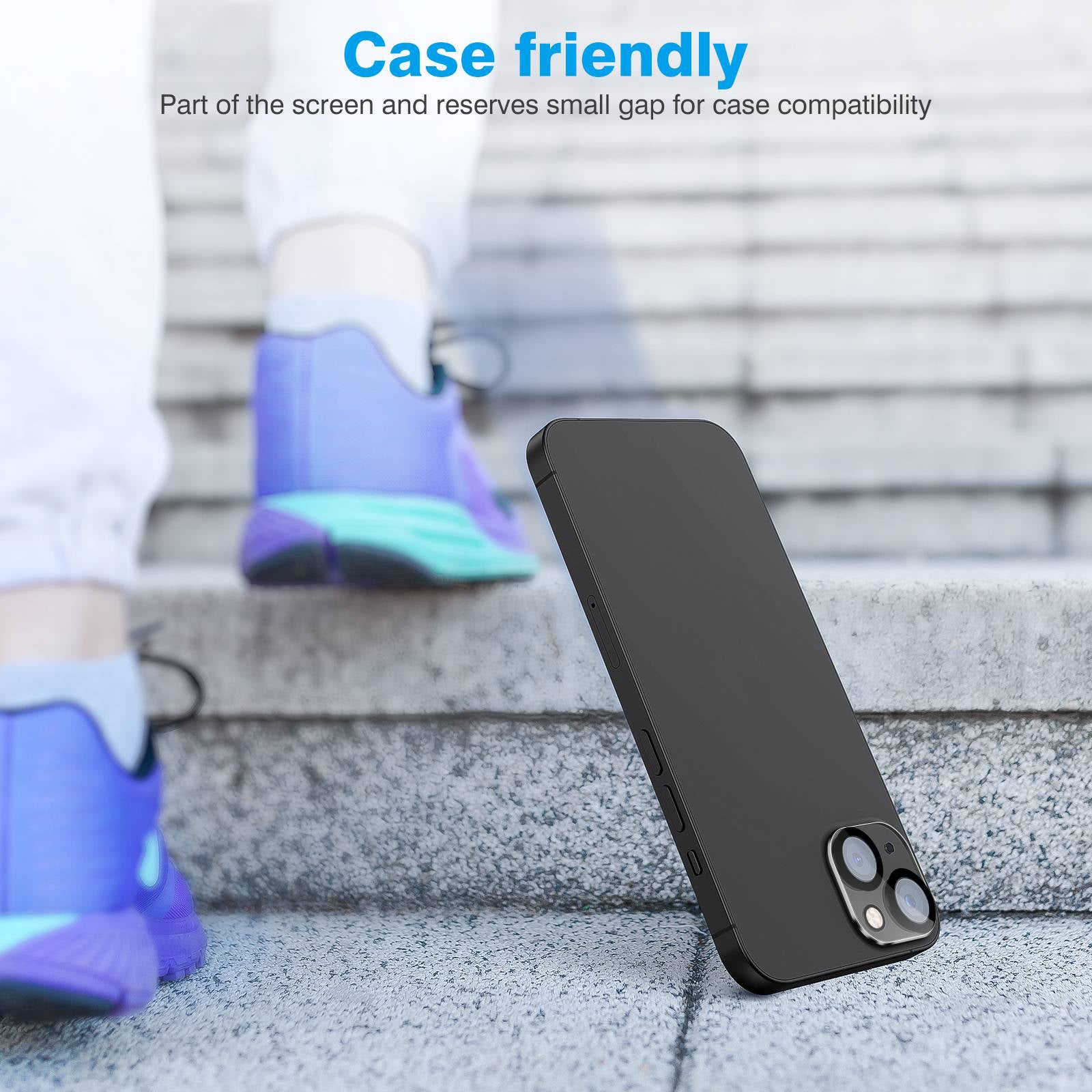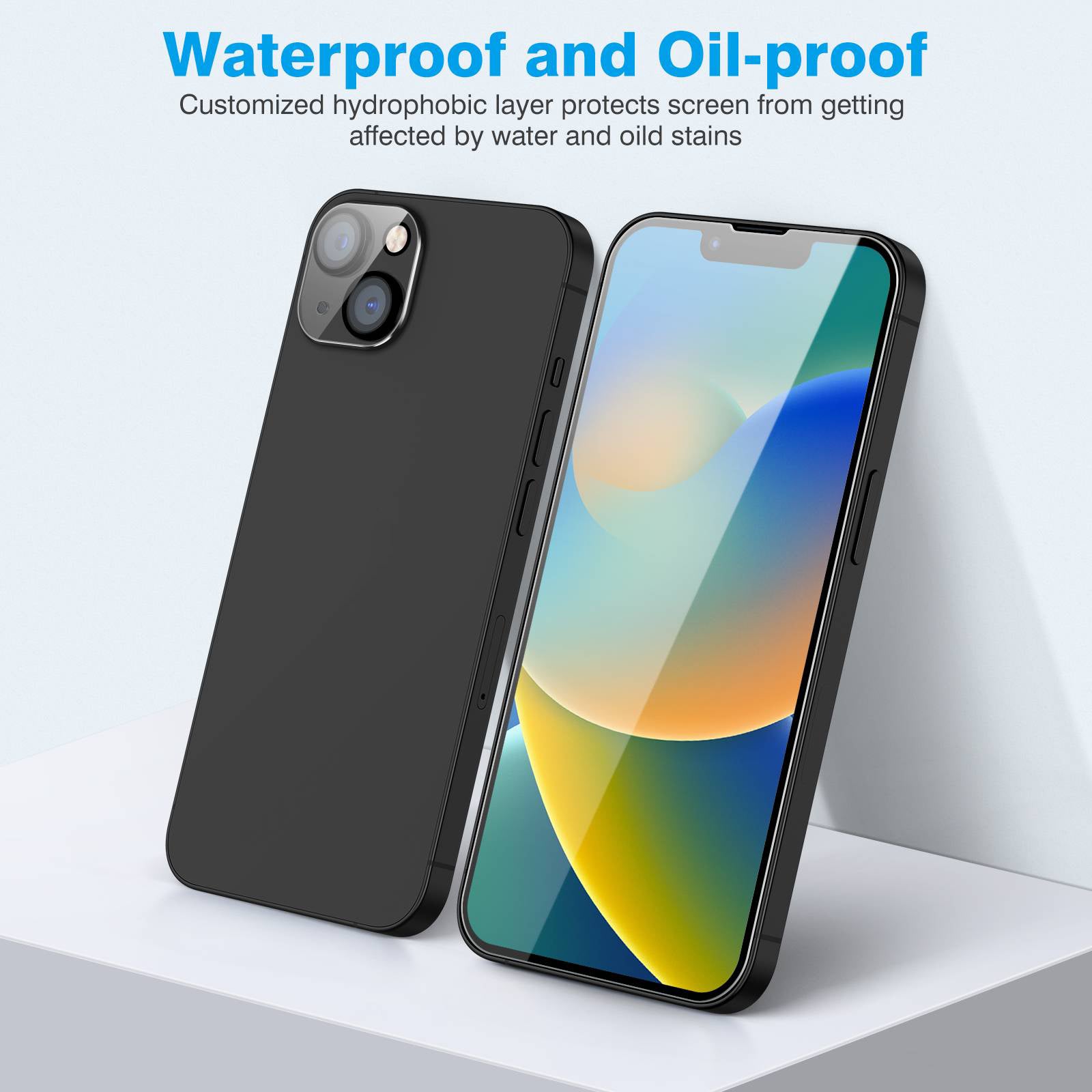 [3 pcs] Rugged & Robust A013-iPhone 14
Back-to-School Season Offer
Free Shipping and Returns
Complete Protection. Designed specifically for the iPhone 14, the screen protector offers full protection. Its sturdy 2.5D arc edge fits perfectly and withstands external impact. The included lens film provides additional coverage for your iPhone 14.

Easy Installation. Installing this screen protector is effortless. It automatically adheres to the screen without any air bubbles. Clear and simple installation instructions are provided for your convenience.

Strong and Scratch-Resistant. Made from high-quality glass, this screen protector is highly durable. With a 9H hardness rating, it effectively safeguards your screen against scratches from sharp objects and accidental drops.

Easy to Clean. The screen protector features a special coating that repels fingerprints. Water droplets bead up on the surface, and dust can be easily wiped away with a paper towel.

Sensitive Touch. The screen protector and camera lens protectors are crystal clear and transparent. They do not affect your visual experience.
A: Yes, the screen protector is specifically designed for the iPhone 14.
A: The package includes three screen protectors, providing you with backups or spares for future use.
A: Absolutely, you can find the instructions in the user manual and we offer installation kits in the box.
A: Yes, this product is crafted with high-quality materials that maintain the original clarity of the screen and provide smooth touch sensitivity.
A: Yes, this product is equipped with anti-fingerprint and anti-scratch properties, keeping your iPhone 14 screen clean and protected from daily wear and tear.
Customer Reviews
Reviews ()
From reviews
Customers Ratings
Write A Review