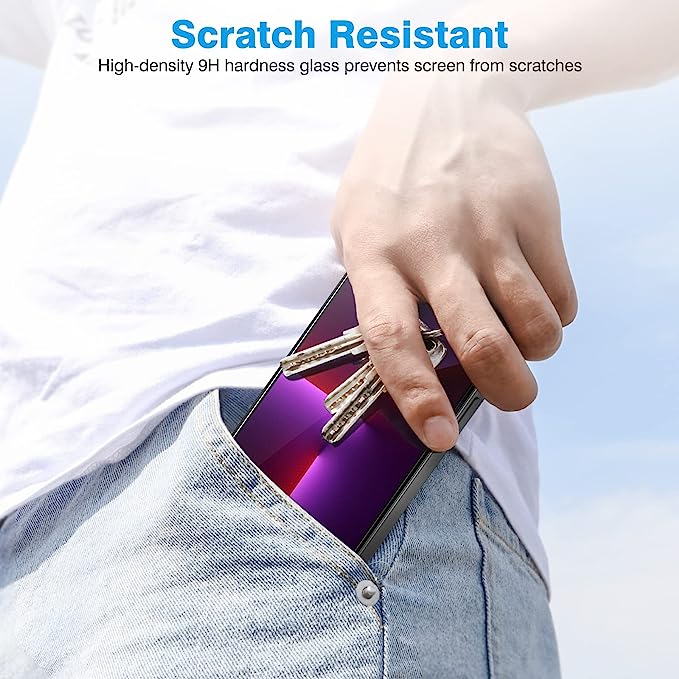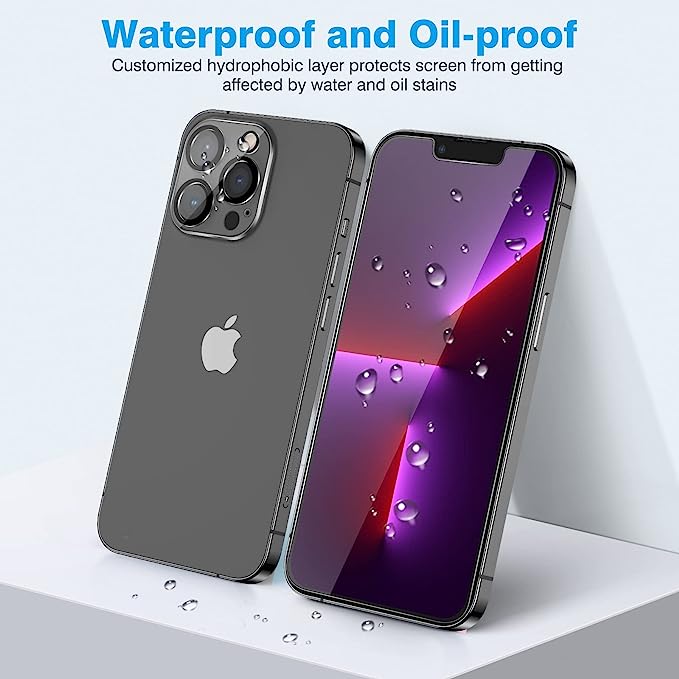 [3 pcs] Rugged & Robust-iPhone 13 Pro Max
Back-to-School Season Offer
Free Shipping and Returns
Compatible Models: Designed for iPhone 13 Pro Max (6.7 inch), this product includes 3 screen protectors and 2 camera protectors

Easy Installation: With the positioning aid, this protective film for iPhone 13 Pro Max is very easy to install and bubble-free.

High Clarity: The ultra-thin bulletproof glass display film retains the original reaction sensitivity and high clarity, brought you a perfect touch experience.

Perfect Protection: 9H ultra-hardness prevents the phone screen from being scratched by sharp objects.

Special Coating: HD hydrophobic and oleophobic display coating to prevent fingerprints caused by sweat and oil residue.
A: Yes, this protector is specifically designed for the iPhone 13 Pro Max.
A: The package includes three screen protectors, providing you with backups or spares for future use.
A: No, you'll need to buy it separately.
A: Sure, you can find the instructions in the user manual and installation kits in the box.
Customer Reviews
Reviews ()
From reviews
Customers Ratings
Write A Review