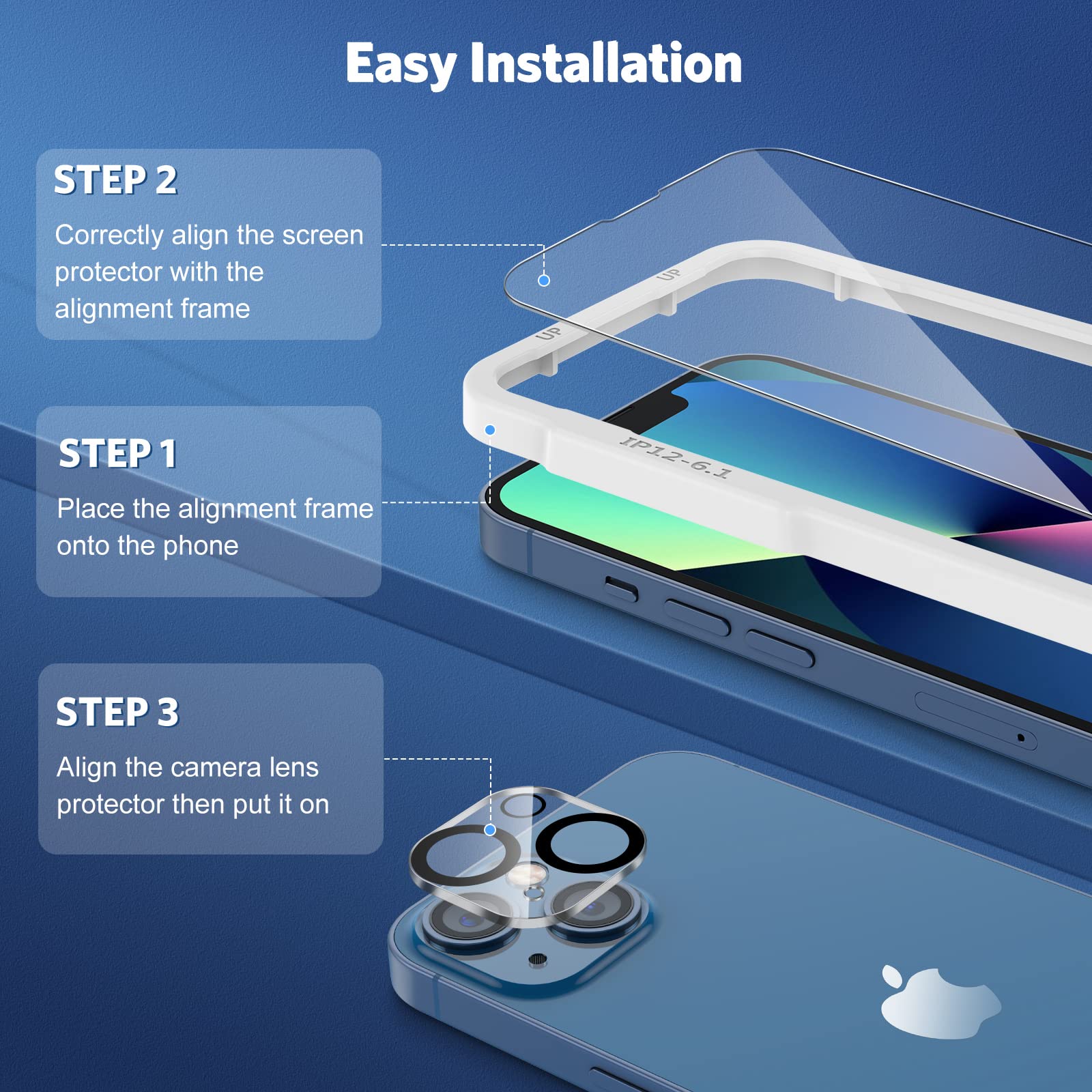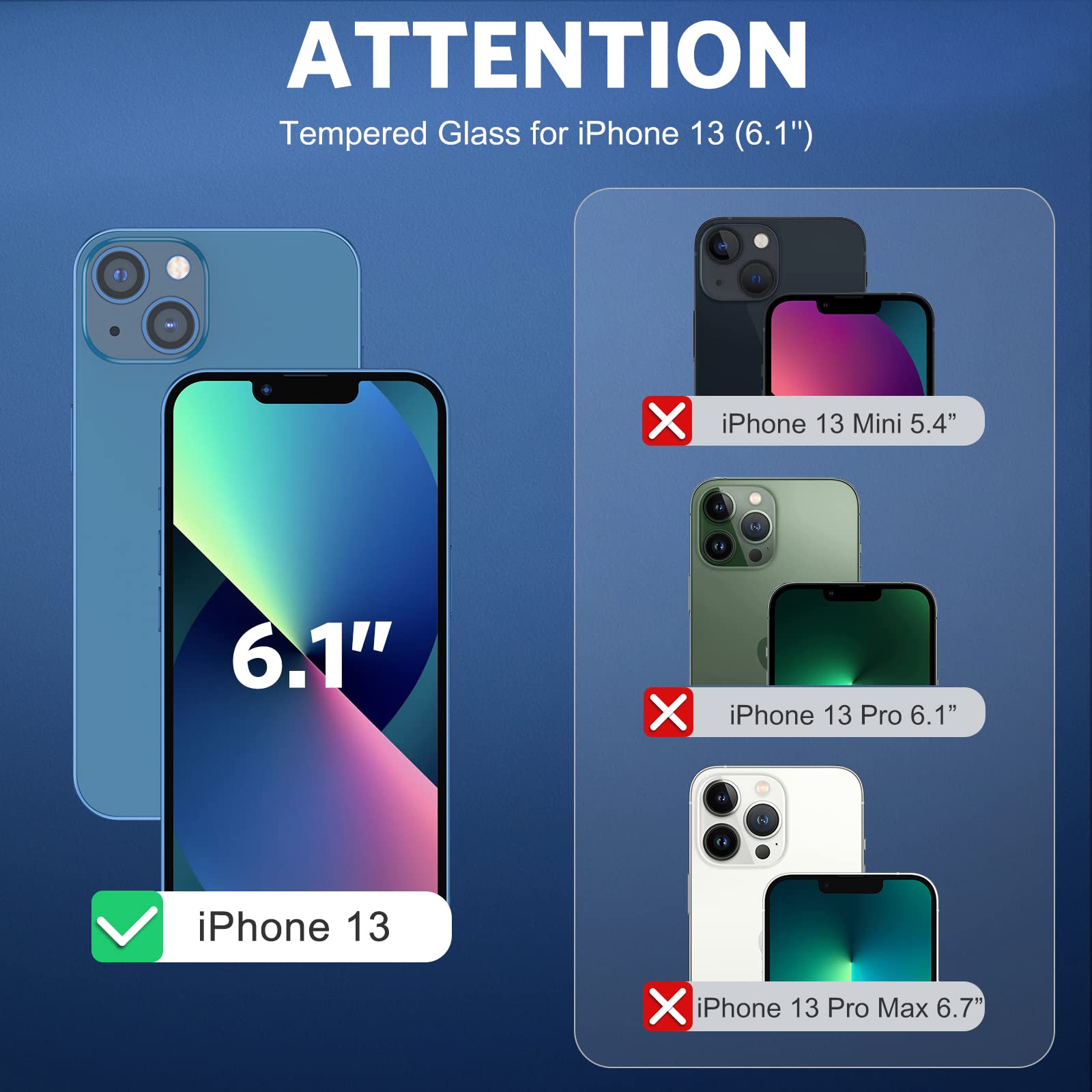 [3 pcs] Rugged & Robust-iPhone 13
Back-to-School Season Offer
Free Shipping and Returns
[All-round Protection]: Designed for iPhone 13, the 2.5D arc edge of OMOTON tempered glass screen protector is highly fit and not easy to break when impacted by an external force. Additional lens film provides further complete protection for your iPhone 13
[Easy to Install]: OMOTON iPhone 13 screen protector glass has an advanced adsorption layer so that the screen protector can be absorbed by the screen automatically without generating air bubbles. In addition, we provide installation tools and instructions to help you install
[9H Hardness Screen Protector]: Made of high-quality glass, OMOTON iPhone 13 tempered glass protector is scratch resistant and shatterproof, which can make your phone screen effectively avoid scratches caused by friction with sharp objects and screen cracks caused by accidental dropping
[Easy to Clean]: OMOTON iPhone 13 tempered screen protector has an oleophobic coating on the surface so the water will condense into droplets when it falls on the screen, which can effectively dilute fingerprints; if dust falls on the screen, gently wipe with a paper towel to clean easily
[Touch Sensitive]: OMOTON iPhone 13 screen protectors and camera lens protectors are crystal clear, with transparency up to 99.99%, without affecting the visual experience. The thinness of the protective film preserves the touch sensitivity of the screen
A: Yes, this protector is specifically designed for the iPhone 13.
A: The package includes three screen protectors, providing you with backups or spares for future use.
A: No, you'll need to buy it separately.
A: Sure, you can find the instructions in the user manual and installation kits in the box.
Customer Reviews
Reviews ()
From reviews
Customers Ratings
Write A Review