What you need to know about Amazon Prime Day 2022 in the USA, UK, and beyond (and why you can't forget to check out OMOTON's store!)
Honestly, it feels like Amazon Prime Day 2021 was just yesterday.
While that may partially be because the pandemic has warped our sense of time, it's not that far from the truth. However, people are already speculating there will be another Amazon Prime Day 2022 in the USA, UK, India, and beyond earlier than initially anticipated.
In what feels like innovation on Prime Day 2021, or any previous Prime Day for that matter, shoppers are already excited about Prime Day 2022.
Prime Day of 2022 is rumored to be transpiring in July. In some ways, this only adds to the excitement as shoppers across the globe eagerly await reliving the most highly anticipated day since, well, Prime Day 2021.
While many people are expecting a July date, things are still uncertain. They're tentative at best. However, at least one thing is certain: this is as close as anyone will ever get to having two birthdays or two Christmases. So let's make the most of it.
Here's everything you need to know about Amazon Prime Day 2022:
OMOTON's expert guide to Amazon Prime Day 2022
What is Prime Day 2022?
The answer to the question, What is Prime Day 2022? is easy. Essentially, Amazon Prime day 2022 in Canada, India, and all over the world is a massive-scale, virtual shopping event that offers unrivaled sales unavailable on any other day.
Discounts on Amazon Prime Day 2022 will range from 10% to 80% off. Prime Day even boasts prices lower than other major competing retail shopping events, such as Black Friday or Cyber Monday.
First launched in 2015, Prime Day typically occurs during the summer, and it's intended to celebrate Amazon's anniversary. Over the last few years, Amazon has held Prime Day in June. However, due to the global pandemic, Prime Day 2020 was pushed back to October 13.
Essentially, this was a blessing in disguise. Amazon realized that it didn't matter when they held this humongous sale. If they advertise a sales event, shoppers will flock. This discovery is, in part, the reason why they no longer have a set date for Prime Day.
How big is Prime Day?
For most, it's difficult to conceptualize the sheer magnitude and significance of Prime Day 2022 in Canada, Italia, and the entire world. However, there are several things to consider that will put the significance of Prime Day in perspective.
Firstly, Prime Day was responsible for $10.4 billion in sales last year alone. In fact, following the momentous success of Amazon Prime Day 2021, Amazon released a staggering statement. Amazon revealed sales on Prime Day 2021 were up 60% from the previous year.
More importantly, while people typically perceive Amazon as the nemesis of small businesses, Amazon made considerable efforts to include and support small businesses in this event. Ultimately, this is a reflection of what Prime Day 2022 is:
Prime Day isn't just a day when retailers sell things at a sizable discount; it's an event that can generate serious economic benefits for your community and your entire country.
Essentially, Amazon embarked on a campaign that promoted an offer that can best be surmised by its slogan: "Spend $10, Get $10." For small businesses alone, this Prime Day 2021 promotion generated $900 million in revenue.
Ultimately, Prime Day 2022 is more than a consumer's paradise. It's an opportunity to support your neighbors, their businesses, and, as a consequence, your country.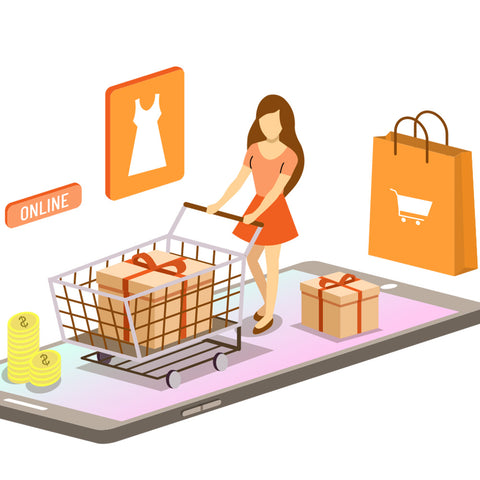 What to expect on Prime Day 2022 (wherever you are)
Firstly, Prime Day 2022 will be a feast of sales, particularly for Amazon products. Amazon sells a wide range of smart home accessories and appliances, as well as tablets. These are often the easiest discounts to forecast. The trajectory is nothing if not promising.
Every year, Prime Day boasts record low prices on the vast majority of Amazon's first-party products. Therefore, we project this trend will continue into the foreseeable future, and we predict each Prime Day will yield increasingly greater discounts.
In particular, be on the lookout for savings when purchasing Fire tablets, Kindles, and other brands like Blink, Ring, and Eufy. In 2022, we happily witnessed improved laptop deals compared to the year prior. Hopefully, this is a sign of things to come.
Historically, Amazon has struggled with providing significant and worthwhile laptop deals, and at most, they offer minimal variety in the lower mid-range. While Prime Day 2022 offered lower prices, it's worth noting that discounts were mostly relegated to cheap Chromebooks or premium ultrabooks and gaming laptops.
Saying we expect better laptop discounts might be a stretch. Instead, we hope this signals a revolution in the laptop discounts they offer in the future, starting with the imminent Prime Day 2022. Moreover, if you're targeting Apple products, tracking release dates is crucial.
With these products, timing is of the utmost importance. When a new product is launched, older models are offered at astonishingly low prices. However, their stock is also quickly depleted. Failing to be opportunistic and capitalize on these releases will result in benefiting from no deals at all.
How to prepare for Prime Day 2022
Preparing for Amazon Prime Day 2022 is easier said than done. However, you came to the right place, and we're sure we can help.
Firstly, it's crucial to ensure you have everything in order. Only Amazon Prime members are technically eligible for Prime Day discounts. However, there are ways to circumvent paying membership fees.
When they're ramping up for this retail event, Amazon offers free trials to ensure they get as many customers engaged as possible. These are available up to three weeks in advance, but it's crucial to ensure your trial membership aligns with Prime Day 2022 dates.
Keep in mind this is a 30-day trial. If you're ineligible for this trial because you've already used it, a membership costs $139 annually for most and $59 annually for college students. This expense comes out to approximately $12 and $6 monthly, respectively.
Secondly, when considering what you want to buy, do your homework. More and more retailers are hosting similar sales events to compete. Stores like Walmart and Best Buy will be offering comparable discounts over the same period.
This means you could very well find deals on items you wouldn't find on Amazon at all. It's best to do your research and scout alternatives to get the exact product you want. Also, generally speaking, it's advisable to know what you're looking for before you start shopping.
This means understanding everything about the item, like the features you're looking for, the design you want, and the brand you prefer. Making a detailed list beforehand is imperative, and this is mostly because you can't afford to waste time.
Discounted hot ticket items are quick to sell out. Similarly, it's critical to start shopping as soon as possible. The earlier you start, the greater the chance of you finding and getting exactly what you're looking for. Waiting too long will mean all the best deals are unavailable.
However, even if you do get exactly what you were looking for, it's still recommended that you check back periodically throughout the retail event. New sales are released throughout the entire sales window, so you may find better options worth canceling your original order for.
Lastly, make sure you check out OMOTON's store. These days, everyone has a phone, tablet, or laptop, and your devices are like family. They deserve the best, and anything but OMOTON products is a disservice to you and your devices.
More importantly, regardless of Amazon Prime Day, OMOTON prides itself on offering affordable prices for high-quality accessories. At OMOTON, every day is like Prime Day. 
Ultimately, Amazon Prime Day 2022 is a big deal with big deals. It's not just an opportunity to support your community, but it's an opportunity to treat yourself. And, after two years spent being held hostage by a global pandemic, we both know you deserve it.
We can't wait to see you on next year's Amazon Prime Day. Just remember: every day is like Prime Day at OMOTON, and that's a promise we proudly keep.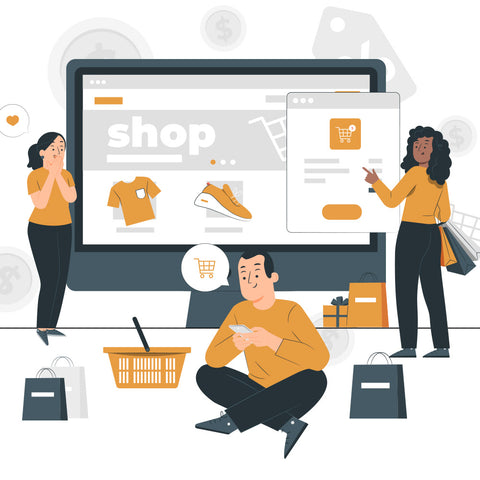 ---